World of Warships is raising money to save real life submarine, the USS Batfish. The submarine played an integral role in naval warfare during World War 2. It sank 15 Japanese ships, including 3 Japanese submarines in just 76 hours. That makes it the most successful submarine killing sub in history.
Unfortunately, in May the Muskogee War Memorial Park in Oklahoma experienced terrible, record-breaking floods. This flood nearly claimed the USS Batfish, but there is a campaign to save it. The Friends of the Muskogee War Memorial Park are looking to raise $150,000 to move the submarine to a safer location and get it restored so that people can tour it and even have overnight experiences.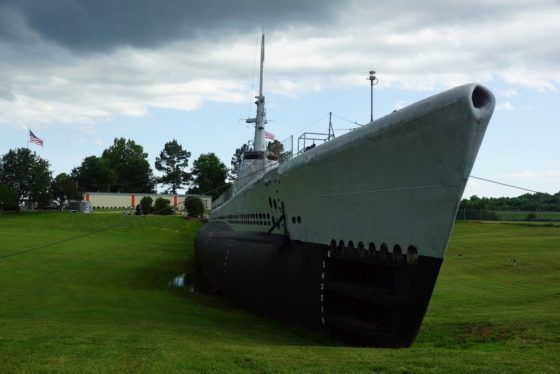 Before the Flood
"To those who do not see it, the Batfish represents a weird roadside attraction dedicated to crazy sailors who wanted to honor their lost friends. To the inquisitive mind with an eye for history, a visitor can learn about the value of service, the impact that the United States Submarine Force had on the war in the pacific," explained Brent Trout, Executive Director of the Muskogee War Memorial Park. "Simply put, our World War II submarine museums are in danger. Some of them are well funded and in the right place, but others are in jeopardy of being scrapped. Protecting the USS Batfish means saving history and protecting the sacrifice of every sailor who called a submarine home."
This is where Wargaming and World of Warships comes in. They are running a campaign to Save the Batfish with an in-game package. Players will have the opportunity to donate $10 to restore the historic submarine and in return, they will receive a wonderful in-game token of appreciation that includes eight Dragon Flags and a combat patch similar to the patch worn by those who served on the USS Batfish. 100% of the bundle sales will go to the Muskogee War Memorial Park.
[caption id="attachment_337138" align="aligncenter" width="560"]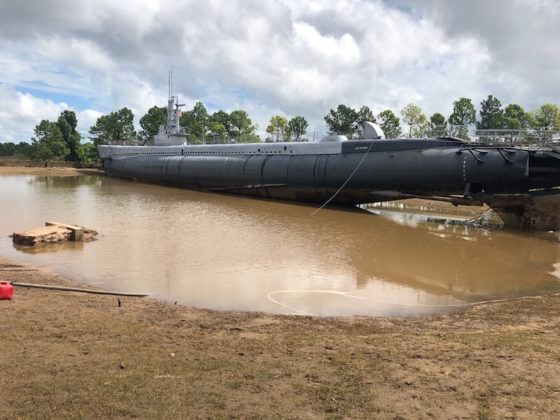 After the Flood[/caption]
On November 22nd World of Warships will host a charity stream on Twitch where those watching will have the opportunity to learn more about the history of the USS Batfish.
This isn't the first time Wargaming has done something like this either. Two years ago they raised $300,000 to restore the USS Texas.
If you don't play World of Warships or you want to donate more than $10 you can do so on the official GoFundMe Campaign for the USS Batfish.
Source: Press Release