Team up for the brand new mode coming in Update 0.5.3! The first major update of 2016 will offer players a new 7v7 battle mode called Team Battles. This battle mode is available at level 12 and allows players to create an elite squadron of 10 players (three in reserve) and fight together against other teams. The 7v7 skirmishes will be only available during "prime time" to ensure a competitive number of players in the queue. Teams will advance through a number of leagues, improving their ranking and testing their skills.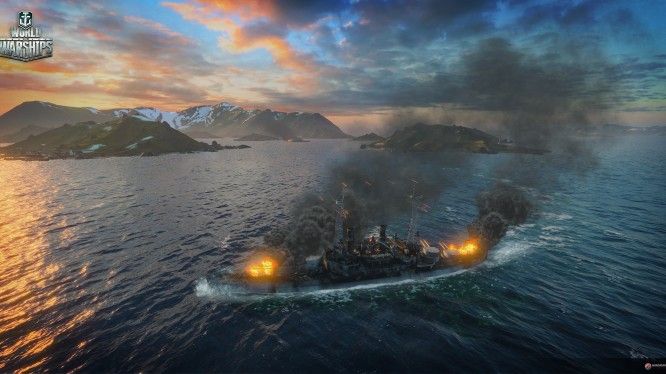 World of Warships Development Director at Wargaming, Danny Volkov, stated that this update was an answer to the players' demand for more forms of team interaction. Wargaming also released a dev diary video that you can watch below if you want to find out more about the upcoming World of Warships Team Battles:
## Our Thoughts:
With the smaller fleet size in these battles, the contributions of the individual become more and more important. Small, close knit teams now have an environment which really will allow them to play to their strategic strengths. This seems like a great move on behalf of Wargaming to encourage more teamplay and personal responsibility, although a number of players have shared concerns about teams using zerg rush tactics due to poor limitations on the amount of ship types allowed per team.
Source: [F2P news](http://www.f2p.com/team-battles-coming-to-world-of-warships/)