Over 780 billion shots have been fired in the Nintendo Switch port for World of Tanks Blitz. At least that is according to Wargaming who are celebrating this fact - or more specifically, the one-year anniversary - with a bunch of gifts and a video chock-full of even more titbits. Which, if you're a fan of infographics, you'll probably love as much as the freebies.
From now until 13th September, WoT Blitz Switch players can celebrate one year on the platform with an anniversary container. The popular Wargaming title has accrued over 1.5 million installs throughout the year. And the devs want to extend their thanks with a good old fashioned giveaway.
"Having passed the 1-year milestone on our Switch journey, we wanted to reward the game's fans on Nintendo Switch with memorable presents," states Natalia Pershyts, Publishing Product Director, World of Tanks Blitz. "The 1.5 million installs on the platform over this period makes us believe that our product managed to click with a new audience, and we are set to keep delivering high-quality gameplay to both new and existing players."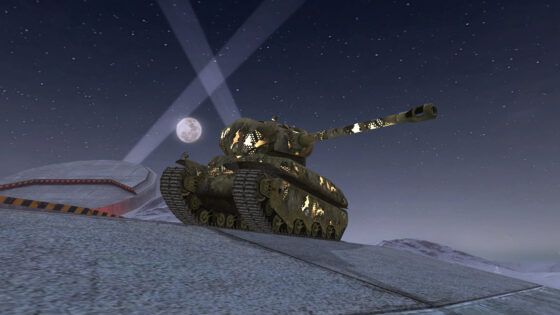 WoT Blitz Switch Anniversary Rewards
By logging in between now and 13th September, WoT Blitz Switch players will receive an anniversary container that will provide the following:
A brand-new animated camouflage "Fires of War" for a personal choice of up to ten tanks.

Three days of Premium Account

100,000 credits

Ten epic boosters for credits, CP, Crew XP and Free XP
Plus, a special offer awaits new players with the exclusive DLC bundle 'M6A2E1 & Resources' in the eShop, containing:
The M6A2E1, Tier VII American Heavy Tank

A Garage slot

The animated camouflage "Radioactive Glow"
And as for the video full of quirky infographic style facts: feast your eyes. For more information on WoT Blitz check out the official website.
MMOGames.com is committed to bringing you all the freshest, funniest, and most insightful MMO news. If you enjoyed this content, why not share it with your community? And make sure that you never miss our updates and exclusive giveaways by following and favouriting us on Instagram, Twitter, and Facebook.