WoW Wednesday: Inside Microsoft's $70bn Activision Blizzard Takeover
Written by MMO Games at 01/27/2022, 09:09 AM
Microsoft makes history with the biggest acquisition of the gaming world.
As all our readers know, gaming is our forte here at MMOGames. Still, once in a blue moon, we occasionally like to share with you something a bit different that we've found interesting. And, as both fans and critics alike will tell you, there are many elements of cryptocurrency that are game-like. That's enough from us, here's some news:
Cryptocurrency has had one heck of a rollercoaster ride over the past few years. We've seen Bitcoin's value grow, plummet, and reach stellar heights all within a few years. But what's really been interesting is the growing number of people and businesses that have started to approve of crypto and have also started to use it to carry out online transactions.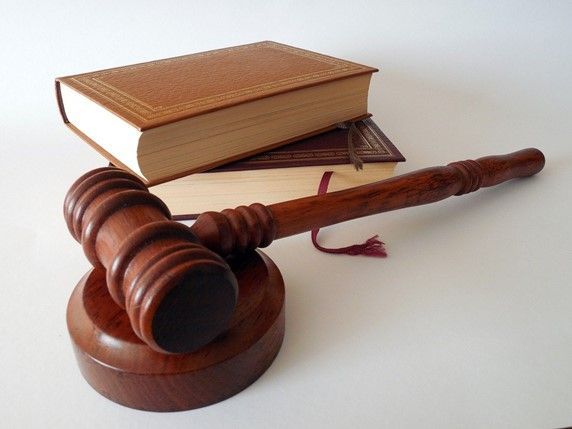 It is also important to note that not all countries view cryptocurrencies and blockchain technology as a threat for the same reasons. While some countries are developing their own system of cryptocurrencies, others are working to develop a cryptocurrency-friendly regulatory regime as a means to attract investment in the crypto sector.
Turkey is the most recent to plan on regulating its crypto market. This comes after two of the country's local exchanges buckled under pressure. Even more alarming is the fact that both of the exchanges crumbled within days of each other, which is what raised the alarm for the powers that be in Turkey.
According to reports, the Turkish government has planned on establishing a central custodian bank which is going to be used to eliminate counterparty risk. This follows the unexpected collapse of both Vebitcoin and Thodex exchanges which occurred just a few weeks ago. The troubles for the Turkish government began a few weeks ago when Thodex, an Istanbul-based crypto exchange, suddenly halted all trading on their platform.
Clients of the exchange further panicked as news of the company's chief executive fleeing the country, which set off an international manhunt. Just a few days later, Vebitcoin, which is another prominent crypto exchange, halted their trading as well after citing a worsening financial condition. Some employees of Vebitcoin, along with its chief executive officer, were also arrested after the announcement.
Following the collapse of two of the country's prominent crypto exchanges, the government has been left pondering about a capital threshold for exchanges and other requirements, such as education for executives at the exchanges. According to sources, the government is all set to finalize the regulatory framework in which the treasury and finance ministry and Masak, capital markets board, and financial crimes watchdog are going to be involved in the efforts.
For the past few years, Bitcoin investments have drawn in thousands of Turkish citizens who are seeking to protect their investments that are threatened by instability in prices and a weak Turkish currency. In fact, according to some estimates, the average daily volume of trade in the Turkish cryptocurrency markets amounts to around $1.6 billion, which is testament to the growing popularity of cryptocurrency in the country.
So, how can Bitcoin regulations change a market? That's a good question. For the short term, at least, having regulations in place can be useful in suppressing the trading values of Bitcoin. However, it is expected that regulations, when done correctly, can be efficient in helping stabilize the market in the long run. This will create a safer environment for investors in Bitcoin.
While Bitcoin, along with other crypto, is still likely going to be a risky investment because of the sudden dip or surge in its market value, regulations have the potential to make investing in Bitcoin and other cryptos much safer for both experienced and novice investors. With the proper protections in place for investors, it will be less likely that the market is going to be faced with much outside manipulation, which will be a good thing, especially for those who are looking to invest in cryptocurrencies.
This is where the bitcoin revolution comes in. This is a cutting-edge trading bot that connects you to extraordinary investments on the fly in real-time. The best part is that joining fees are as low as $250.
N.B. Cryptocurrency investments are famously volatile. Anyone who invests should do careful and extensive research covering all of their options. This article is not intended as legal or investment advice. The views expressed here do not necessarily represent the views of the MMOGames team nor brand.
The company was bought for $68.7 billion. An amount so unfathomably vast it almost reminds us that money is just a concept we made up and isn't actually real.
Needless to say, the figure swamps Microsoft's last high-profile acquisition of Bethesda. In fact, it is now the biggest deal in gaming history. And to think that we were only writing about the 'biggest deal in gaming' a week ago, with Take-Two's measly $12.5 billion takeover of Zynga. How young and naïve we were back then.
But this ultimate power move from Microsoft transforms it into an ever more gargantuan gaming behemoth. The deal means that Microsoft now owns some huge IPs, including the consistently chart-topping Call of Duty, the once-thought 'PlayStation mascots' Crash Bandicoot and Spyro, and, of course, World of Warcraft.
According to official channels, the much-maligned Bobby Kotick will keep his position as head of Activision Blizzard, with Microsoft releasing a statement reading: "Bobby Kotick will continue to serve as CEO of Activision Blizzard, and he and his team will maintain their focus on driving efforts to further strengthen the company's culture and accelerate business growth. Once the deal closes, the Activision Blizzard business will report to Phil Spencer, CEO, Microsoft Gaming.".
However, they are clearly aware of the longstanding issues that Activision Blizzard and Mr Kotick have been struggling with when it comes to toxic workplace culture, harassment, and discrimination. Spencer's own statement said, "As a company, Microsoft is committed to our journey for inclusion in every aspect of gaming, among both employees and players," Spencer continued. "We deeply value individual studio cultures. We also believe that creative success and autonomy go hand-in-hand with treating every person with dignity and respect. We hold all teams, and all leaders, to this commitment. We're looking forward to extending our culture of proactive inclusion to the great teams across Activision Blizzard."
Meanwhile, rumours are already spreading that this isn't in fact true. That once the deal has gone through (likely not until 2023) Bobby Kotick will step down so that the company can truly be cleared out and start afresh. It is hard to imagine a brand like Microsoft being willing to pay this much on a company with such damaging accusations against them. Though equally, it is possible that somehow Microsoft have somehow had the wool pulled over their eyes as to how bad things really are at Activision Blizzard. Just this Monday it was revealed that Kotick had been hiding the scale of the problem from the public, perhaps we now know why.
Of course, replacing Kotick is just one step in the right direction for World of Warcraft, whose fans have been clamouring for his resignation among many other game-saving demands.
Another plus may be that WoW will join the Xbox Game Pass that Microsoft are heavily peddling, thus either merging the subscription fee or offering a cheaper one in exchange for a Game Pass subscription. It's certainly not like the deal wouldn't be worth it.
But while we can feel assured that Microsoft is a good pair of hands for basically all our gaming favourites, we are once again left wondering whether the continued consolidation of the industry is something to welcome. But at least when it comes to WoW, the only way is up.
MMOGames.com is committed to bringing you all the freshest, funniest, and most insightful MMO news. If you enjoyed this content, why not share it with your community?