World of Warcraft is a deceptively easy game to pick up and play. Despite all of its issues in pacing and progression throughout the leveling experience just about every single class is intuitive enough in Battle for Azeroth to quickly grasp. I myself can personally attest to that fact; despite maining a Priest for most of BFA, I've recently made the transition to a Hunter alt that I'm enjoying and slowly polishing my skills with. While I'm certainly nowhere near ready to begin pushing the arena rating I want with it, I'm more than prepared to start hitting for the lower aspects of the ladders. However, even with more skilled characters players can often find themselves facing down particular situations in Warcraft that can slow if not bar their progress in the end-game entirely. Gatekeeping is a problem in WoW.

Now what is gatekeeping? Gatekeeping is a method identified as barring or controlling people from participating in or using certain things. In Warcraft this occurs primarily in two major streams of the endgame both in Mythic and Heroic raiding, but also predominantly in Rated Player vs. Player content.
Why does gatekeeping occur? For one simple reason: content is hard.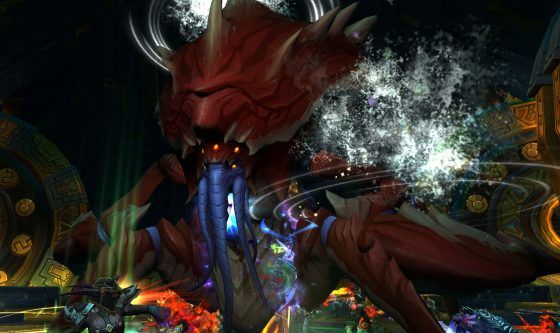 In the Raiding scene Mythic (or Cutting Edge) raiding is the most mechanically difficult content in World of Warcraft. A perfect example of the intensity raiders have to mitigate can be witnessed in the Gul'dan encounter in Mythic Nighthold from Legion. The encounter begins with Gul'dan's fully powered-up state from previous difficulties at the beginning of the fight, further increasing already high damage numbers due to difficulty. Gul'dan then empowers himself to a further state over the course of the battle including a move that can instantly kill players during a phase transition at 66% health. After his defeat, the fight then continues with a unique encounter against a new boss enemy, with new abilities and difficult mechanics. All of this falls on top of increased boss health, enemy mobs spawning in, increased damage percentiles and people managing 20-man groups to pull off the encounter flawlessly.

It's not hard to see why players involved in raiding want to settle for their best teams possible. This form of self-curation has existed since Vanilla Warcraft, where players could become both famous and infamous within their server community. Later during Wrath Gearscore became the mark that players measured each other's skill level, as most classes were incredibly gear dependent to a certain extent. Up until Battle for Azeroth with the release of Raider.IO, item level became the big determining factor for player recruitment.

Rated Player Vs. Player content features similar issues across the board due to its reward systems and tiers. In Battle for Azeroth rewards are now gameplay oriented, however, throughout RPvP's history impressive cosmetic rewards have been synonymous with elite status. Those rewards are tied directly to your Rating, a publicly viewable score that actively adjusts based on your performance. Your personal rating will go up and down as you win matches, increasing and decreasing at a higher rate depending on who you participate with. If you win games with players with a higher rating, yours will skyrocket. If you lose matches while playing with those who have a lower rating than yours, it will plummet.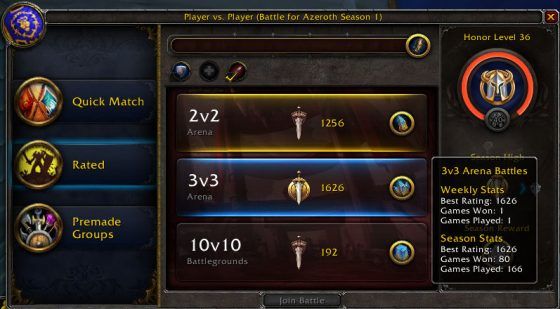 As such, players naturally only want to compete and play with those of a similar rating and perceived skill level. Some will only want to play with particular, guaranteed proven compositions of classes. With RPvP rewards being restricted to the highest echelons of players, of course others only want to compete with the best of the best. At any moment you could find yourself on a losing streak and your rating could drop between fifty points or five-hundred points depending on your partners' placement.

Thus comes an incumbent problem with these aspirations of the end-game. Whether you want to be the Gladiator or the killer of Mythic Jaina, players naturally only want to work with those on their skill level to minimize their wasted time. As such, the bar is set high to disqualify those without either the experience in completing lesser difficulties or the equipment and higher gear on their character. Some face fewer issues depending on their server population, some higher. Being based on an RP server, we have one super-sized PvP guild and as such I need to form pick-up-groups if I wish to progress in Rated Battlegrounds. A personal friend based on a PvP oriented realm faces a similar issue with only a handful of raiding guilds and none forming any additional teams.

As such, here's where we find the problem with gatekeeping magnified. Is gatekeeping inherently wrong? Absolutely not. As a current player in the RPvP circuit, forced exclusivity has forced me to play better in compositions and learn as much as I can. Certainly, I just lost 20 rating with a bad team but now I can recognize the differences between a very good Rogue and a very bad one. Of course, my friend lost a night raiding a Mythic PuG and wiping on the first boss, but now they recognize what really doesn't make a good raid leader. Failing is as good a teaching tool as playing beside higher-level competitors. Is it frustrating to want progression and effectively take three huge steps backwards? Absolutely.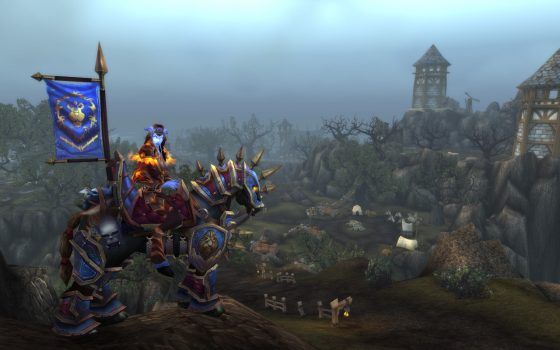 So what is the solution to this issue, at least in the World of Warcraft? Surely its to get a team of your own together, and on the surface this is a good solution. However, for higher player content, such as Rated Battlegrounds and Mythic Raiding, this becomes innately more difficult. It's a simple task to rally a few friends for Arenas, despite the fact that high-level rewards are now only afforded to top-tier 3v3 players. However, the often more expansive and broader gameplay is instead even more difficult to breach into due to sheer numbers. Cultivating a cohesive team in the long term is a task that most players simply do not have the time to engage with, nor the skillset to maintain.
So here's my question to you: Gatekeeping seems to be a necessary part of culling the chaff from the wheat. But when that chaff is really some of the most eager and healthiest bushels of the plant, where do we as players have to go against our gut and give people a better chance?