Adventure Time Battle Party
Adventure Time Battle Party is a multiplayer online battle arena (MOBA) by Cartoon Network featuring Adventure Time heroes, villains, and everything in between! Choose your champion and fight in frantic 3 vs. 3 battles with your friends, or test your skills against computer-controlled bots. Princess Bubblegum is throwing a royal bash! But this isn't just any party; it's Adventure Time Battle Party! Choose your champion, then team up with friends for some epic MOBA action. Fight as your favorite Adventure Time heroes and villains, like Finn, Jake, BMO, Ice King, PB, LSP, Marceline, Flame Princess, Lich King, Fionna, Peppermint Butler, and many others. Test your skills in this multiplayer online battle arena which has been compared with League of Legends. There are towers, special moves and gems to buy items in the store.
Story: Why do the people of Ooo fight so much? Princess Bubblegum is conducting a secret experiment to find out. She's invited the greatest warriors on the planet to duke it out in her Battle Laboratory. For science!
Adventure Time Battle Party Key Features
Who Do You Want To Be? – Choose between an array of Adventure Time characters
Your Favorite Game Type – Intense MOBA Gameplay
Extra Customization – Upgrade the items in your backpack
Be Tactical – Boost your stats and change the course of the match
Customize – Purchase gear to strengthen your characters
Be competitive – Participate in Tournaments!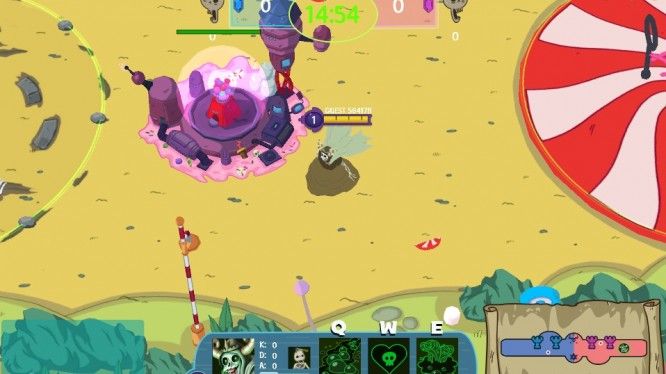 Related: Cartoon, Fantasy, MOBA
Read more about Adventure Time Battle Party
Unfortunately, there are no articles for this game... Yet.