Ancestors is a squad-based historical real time strategy game with a strong focus on tactics. Inspired by medieval European history, it brings four different nations and their stories and conflicts to life; the Vikings, the Anglo-Saxons, the Germans, and the Slavs. History wasn't all about warfare and raiding, and neither is Ancestors… but it's a pretty big part of it. Build your base and manage your resources, take advantage of the terrain and the tactics available to you, and get ready for large-scale squad-level strategy battles.
Ancestors Key Features
Four Playable Nations – Choose from 4 playable nations and then experience their tales in an extensive single player campaign inspired by historical events. Will you strike from the sea as the Vikings, or master the steppes as the Slavs?
Advanced Combat – You must do much more than merely click a unit and then click a target. Advanced tactical options combining the use of terrain, experience and morale demand the best of you as a commander. Can you lead your people to victory?
Immersive Graphics – The whole game is rendered in great detail thanks to the Unreal Engine 4. You can even experience medieval bloodshed like never before, thanks to the cinematic action camera that puts you right in the middle of the battle at the press of a button!
Intense Multiplayer Battles – Go head to head with other players, and see if you can rewrite history. Can you overcome the fiercest of opponents and taste victory?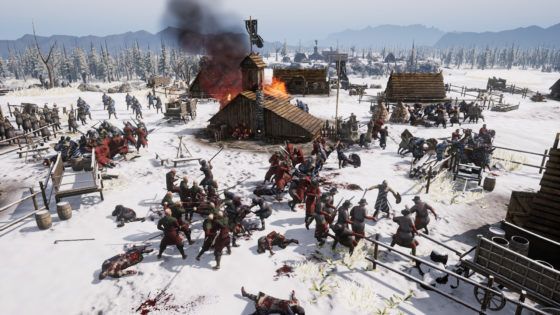 Related: Historical, RTS, Steam, Strategy
System requirements
CPU:

2.6 GHz Intel Core i5-750 or 3.2 GHz AMD Phenom II X4 955

RAM:

4 GB RAM

HDD:

8 GB available space

Video:

NVIDIA GeForce GTX 460 or AMD Radeon HD5850 (1 GB VRAM)
Read more about Ancestors
Unfortunately, there are no articles for this game... Yet.