Battle Pirates is a free to play, browser based sci-fi / strategy MMORTS where you build a pirate fleet, a fortress to base your fleet in, and set sail to terrorize the seven seas! Your first order of business is building a location for your fleet and pirates to stage from; your island fortress needs to be both efficient and impenetrable, for you must be prepared to repel attacks as well as launch them. Build up your fleet and set sail to terrorize the seas, taking what you wish, when you wish; will you prefer fast raider-type ships, or heavier gunboats? Face off against other pirates in battles for turf, money, and honor, and find out once and for all who truly rules the waves. Monthly in-game events, for those who are dedicated and keep coming back will appreciate these events, where players can compete in offensive and defensive battles to win limited-edition prizes! Weigh the anchor!
Fortresses and Fleets in Battle Pirates
Build – Build your fleet, and launch deadly attacks on your enemies with over 12 types of customizable ships.
Fight – Fight real enemies and challenge other players around the world in open sea and fleet-to-fleet naval battles.
Rank – Real time strategy action, engage in epic synchronous combat and battle for the top spot on the leaderboard!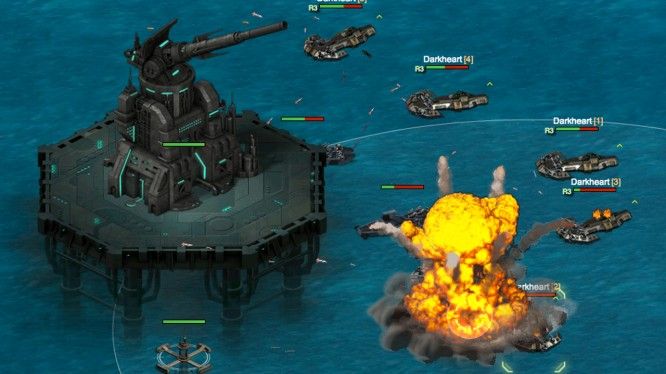 Related: Battle Pirates, F2P, MMORTS, Pirates
Read more about Battle Pirates