Black Gold Online is an immersive MMORPG set in a vivid world where innovative Victorian Steampunk clashes with traditional High Fantasy. Denizens of the world of Black Gold Online seek to lay total dominance upon the mysterious energy source known as Black Gold. March into the volatile land of Montel, a continent torn apart by two distinct factions of war. A precarious détente exists between the steam-powered Kingdom of Isenhorst and the magically enriched Erlandir Union. The two sides have endured countless invasions, and the world has found an uneasy peace on the brink of collapse, as each belligerent alignment seeks total domination over the increasingly more valuable Black Gold.
Black Gold Online Key Features
Choose Your Path – Select from six races and twelve classes, and set off to unlock the secrets of this mysterious world. The choices you make will impact the story you experience!
Ride the Vehicles of Destruction – Pilot gigantic walking mechs, watch the earth shake in your wake or rein thundering beasts whose roar echo across the land. Prepare for a total war fought on fresh perspectives!
Battles of Unprecedented Scale – Two distinct factions vying for total domination of the continent. Rally the banners, forge new allegiances and fight for guild-specific strongholds. Let your colors fly and glories shine!
Boundless PvP Action – Experience the most brutal and fast-paced PvP action in Black Gold Online. Stay on your guard and thread carefully through the lands of Montel, for there is no concept of safe zone.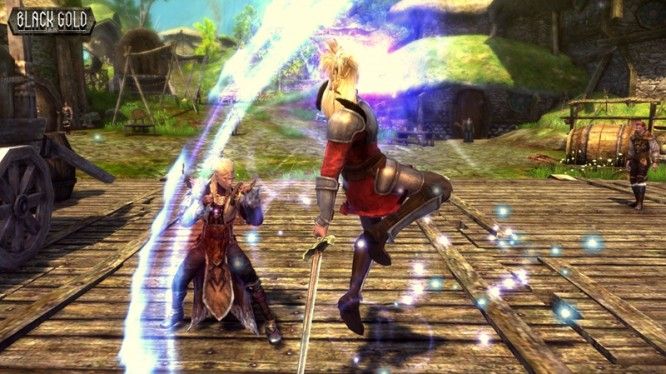 System requirements
CPU:

1 GHz or faster 32-bit or 64-bit processor

RAM:

1 GB

HDD:

16 GB

Video:

DirectX 9 graphics device with WDDM 1.0 or higher driver. With 256MB memory (or greater)
Read more about Black Gold Online