Blockpost is an MMO shooter set in a procedurally generated arena, blending elements of arena shooters and Voxel games to create a unique experience. Customization and progression, multimodal play and procedurally generated arenas combine to deliver a skill focused shooter players will have to try to believe. Build defenses and fortified positions with blocks, and change the lay of the battlefield. Customize your character and stand out from the crowd. Unlock cases of loot and discover new weapons, upgrades, and cosmetic items. Play across seven different game modes, and prove your skill against players from all over the world! If you're a fan of shooters that are more focused on substance than style, give Blockpost a try.
Blockpost Key Features
Seven Game Modes – Fight through seven different game modes, each one set in different maps. Some modes require you to work as a team to and defeat an enemy team, while others are more free-for-all.
Modify The Battlefield – A unique procedurally generated battlefield awaits, stocked with blocks that you can use to build fortifications and structures! Build defensive strongpoints, walls for cover, and more.
Customize Your Character – A wide array of customization options await, as well as loads of guns and upgrades. Your character's appearance and loadout are up to you!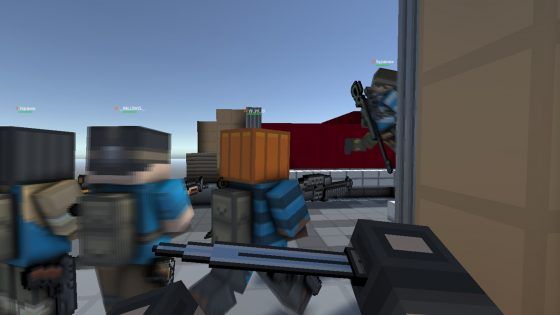 Related: Shooter, Steam, Voxel
System requirements
CPU:

Core 2 Duo E6600

RAM:

2 GB RAM

HDD:

100 MB available space

Video:

GeForce GT 450
Read more about Blockpost
Unfortunately, there are no articles for this game... Yet.