Fallen Earth is a free to play post-apocalyptic MMOFPS / RPG developed by Reloaded Productions. The game is set in a near-deserted wasteland somewhere near the Grand Canyon in the harsh American Southwest, and only the strongest will survive. You will need to gather, improvise, and craft gear and weapons, sharpen your skills – you have hundreds to choose from, after all – and be able to outwit and outfight any enemies you might encounter. With a play area encompassing 1000 square kilometers of harsh desert, loads of options for combat, and hundreds of items to find, make, and steal, Fallen Earth delivers a complete survival MMO experience!
Fallen Earth Key Features
FPS/RPG Hybrid – Shooting and Combat is a huge part of the game, but so is advancing your character's skills, exploring, and crafting.
First Or Third Person – Experience the world of Fallen Earth your way; in traditional FPS view, or with a more MMO-style third person view.
Loads Of Gear – A wide variety of equipment awaits, including improvised equipment and weapons, a variety of vehicles, and more.
Build It, They Will Come – With a real-time in-depth crafting system (which also includes vehicle crafting) which allows you to make anything you may need!
Build Your Character – Fallen Earth has hundreds of skills and abilities to choose from. Build the exact character you wish to play!
Factions And Tactical PvP – Join a faction and take the fight to your enemies in fast paced, tactical team-based combat.
Huge Open World – All of the awesomeness of Fallen Earth exists within a 1000 square kilometer game world based on real life topographical maps of the area.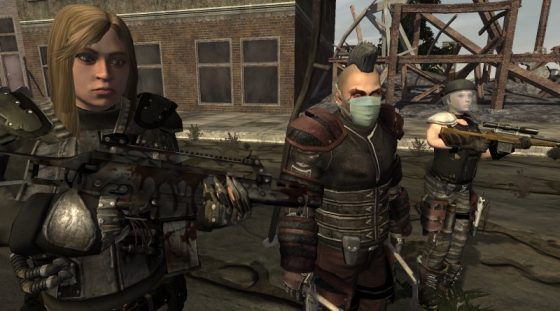 Related: FPS, Free to play, MMOFPS, Open World, Survival
System requirements
CPU:

Intel Core 2 Duo 1.8 GHz or Athlon 64X2 2.4 GHz

RAM:

2 GB for XP, 3 GB for Vista, 2 GB for Windows 7

HDD:

10 GB

Video:

nVidia GeForce 6600, ATI Radeon X1300
Read more about Fallen Earth