Fantage, or Fantastic Age, is a free to play browser based MMORPG for kids set in a safe online virtual world, with more than 30 million users from all over the world! In Fantage, kids from all over the globe can create a customizable avatar and then set off to explore this friendly virtual world where they can make friends, play cool games and participate in exciting activities. Explore the local town with your own customizable virtual character, meet new people, buy new clothes and have the time of your life by going to parties, playing in a myriad of games and events with your friends, or simply exploring! Have fun in this Fantastic Age!
Fantage Key Features
Games – Players in Fantage can complete games and activities, earning Stars which they can use to purchase in game items! Special currencies can be used to get special outfits, pets, and more!
Big World – Fantage features a huge city, spanning over a dozen explorable zones! Players also get their own house, which they can decorate and hang out with friends in!
Socialization – Throw parties for your friends and attend parties thrown by others! With lots to do, plenty of options for kids and parents to keep chat secure and safe, and a world of people to meet, you never need explore alone!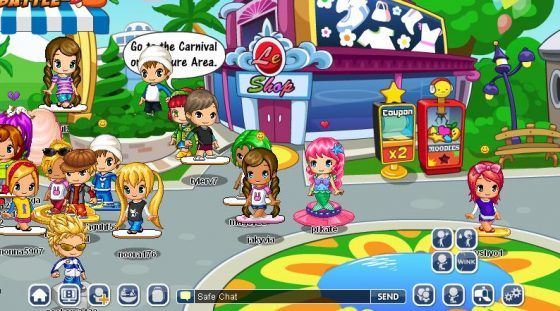 Unfortunately, there are no articles for this game... Yet.