Knights and Brides is a free to play browser-based fantasy game which lets you step into the shoes of a young prince or princess, and set off for adventure. Choose your character and set off on your journey to restore your family's Royal Estate in Knights & Brides.  On your sixteenth birthday, an old and dilapidated estate is left to you, and now you must restore it to its former glory. There is a lot of work to do; in fact, far too much to do alone. Enlist the help of fellow players and magical beings, collect resources and rebuild your estate, and live the life of royalty!
Knights And Brides Key Features
Rebuild And Restore – Your family's old estate may be run down, but you can breathe new life into it. Collect resources as you fly around in your magical airship. Conduct repairs and build new additions. The sky is the limit.
Helpful Friends – Magical gnomes are standing by, ready to assist with the hard work ahead. You can also work with other players! Invite your friends and make allies to complete certain tasks faster.
Live The Royal Life – Live the adventure and the high life, as a prince or princess born to power.  Turn your humble strip of land into a beautiful kingdom. You can also meet other knights and princesses and duel with them – or befriend them. The world lies ahead of you!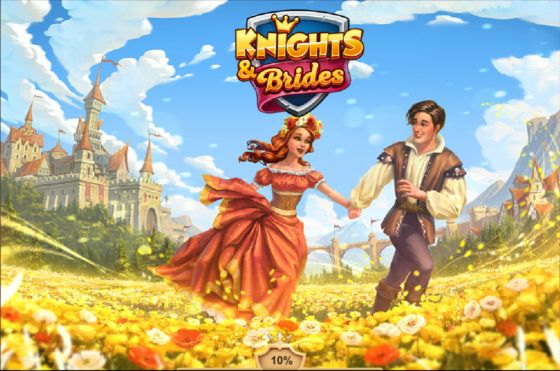 Related: Browser, Free to play, Social
Read more about Knights and Brides
Unfortunately, there are no articles for this game... Yet.