Monkey Quest is a new Kids MMO from Nickelodeon set in the spectacular World of Ook, a land where monkeys rule! You play a heroic monkey who battles the evil Shadow Demon, Ka, and his monster horde! Swing, bounce, and battle your way through adventures beyond imagination while you uncover dark secrets and unearth precious treasures from the legendary Monkey King. Players can take on exploring challenges, fighting monsters, and discovering the secrets of the lost Monkey King together. Monkey King offers action-packed quests, constantly upgraded weapons, crafting, and special events in this virtual world for kids.
Start by creating your monkey, picking your tribe, and entering Clock Tower Square to meet new friends, shop, and go on quests. Once in the virtual world of Monkey Quest, players can play in their own style in this fun monkey game for both boys and girls.
Monkey Quest Key Features
Questing – Solo and Group quests available, complete with a quest journal and map.
Battle Monsters – Fight Shadow Monsters and creatures of five varieties: rock, lava, moss, invisible, and shadow.
Tribes – Players may complete specific quests in order to join a tribe, granting special items and abilities.
Crafting – Clothing, potions, buffs, and bombs, along with along with special rare crafting ingredients and recipes.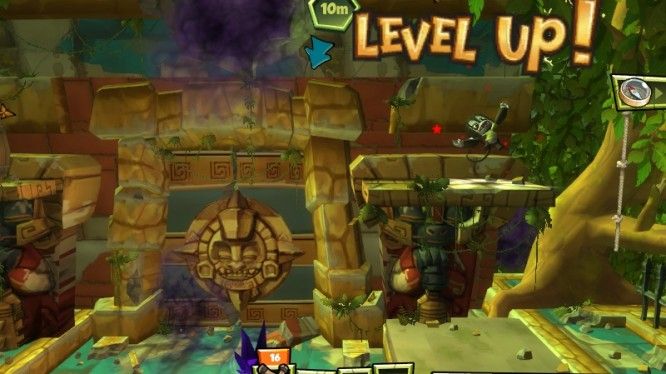 System requirements
CPU:

Pentium 4 1 2.40GHz

RAM:

512MB

HDD:

10GB+

Video:

ATI Radeon 9600
Read more about Monkey Quest