RIFT is a free-to-play dynamic fantasy MMORPG set in a world where eight primal forces battle for control. Join up with the noble Guardians or the technomagical Defiants as they fight to save the ever-changing landscape and embark on epic journeys of conflict and danger.Pick from five different classes, each with their own sub-classes and specialization options. Build your class the way you want, select from one class tree or blend together several classes to make the ultimate character. Choose your role and define your future in the magical world of Telara.
In RIFT you can play as a Gaurdian or a Defiant in your mystical fight for control of the ever-changing planes of Telara. Choose between 40 unique souls to create your own custom class. It's important to stay on your guard, Telara is plagued with dimensional rifts that can occur at any moment, offering brave warriors untold power, or unleashing invasions of extra-planar beings bent on destruction. Rift stands out because of it's great customization abilities and for its dynamic Rift events, which spawn at different locations and send through a variety of enemies, which often require groups of players and teamwork to defeat. If players ignore the Rifts, the spawned enemies will begin marching towards nearby villages, capturing them which prevents players from turning in quests. Players will need to recapture this hub in order to gain control. Sometimes large open world raid bosses spawn from these Rifts, and that's when the real fun begins!
RIFT Key Features
Character Customization – Rift has a robust Soul System where players can choose to use three souls at a time (depending on specs) with each one adding unique abilities, both passive and active, to boost a player's character. It's comparable with a skill system, but much more customizable. As more points are allocated to any of these souls, more abilities are unlocked for that soul to utilize.
Immersive To The End – Rift has an expansive endgame including 20-player raids into various dungeons. Adventurers can look for open world content and participate in instant multi-stage quests spawning across zones in the world. The game also offers PVP with round based warfronts as well as open world PVP with separated rewards.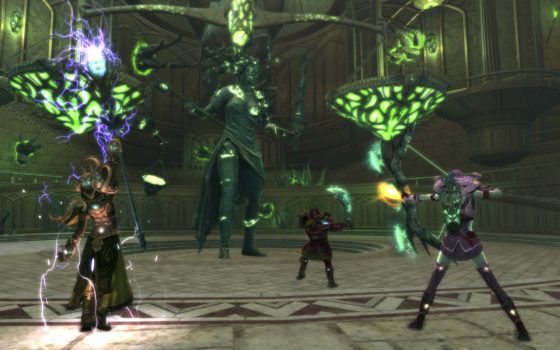 Related: Fantasy, Free to play, Trion
System requirements
CPU:

Dual Core 2.0 GHz or better

RAM:

2 GB

HDD:

15.0 GB

Video:

Nvidia GeForce FX 5900, ATI/AMD Radeon X300, Intel GMA X4500 or better