ROBLOX is a Free to Play Sandbox MMO played by more than 50 million people worldwide which allows players to build virtually anything. It's a little like Minecraft is some ways, in that players are given the ability to create anything they like – but it goes a step further. You're given the tools to create more than simple models and structures – players can create genres, game modes, anything they can imagine! With the largest user-generated online gaming platform, and over 15 million games created by users, ROBLOX is beloved by kids and teens the world over. Every day, virtual explorers build new worlds, create adventures, play games, role play, and learn with their friends in a family-friendly, immersive, 3D environment. What will you create?
ROBLOX Key Features
Build Anything You Can Imagine – From your house to the world around you to the clothes you wear, everything in the game can be created and modified. What will you make?
Immensely Multiplatform – ROBLOX is capable of running on an incredible array of platforms and devices. Play on PC, Mac, Android, iOS, Xbox, and even on the Oculus Rift!
Social Experience – Users can add each other to a tiered friends list, allowing you to know who's online, when, and where! You can add people to your close friends list for more personal game play.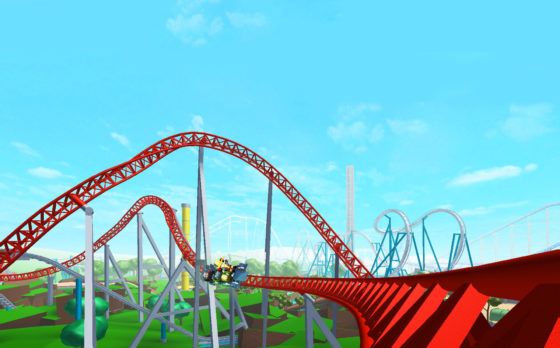 Related: Android, Free to play, iOS, Kids, Mac, Oculus Rift, Social MMO, Voxel, Xbox One