Shakes and Fidget is a free to play browser and mobile MMORPG where you create your own hero and delve into a dangerous world full of Monster Rabbits and Brides from Hell in Shakes and Fidget! Complete exciting adventures or take down other players in the arena! Collect experience, win gold, acquire honor, and found your own guild with friends! Embark on an epic quest through an over the top fantasy world full of amazing and completely outrageous people, animals, monsters and more!
Or you could just go hang out at the tavern and drink; no one's forcing you to be an adventurer y'know.
Shakes and Fidget Key Features
A Free to Play, Award Winning MMORPG – Enjoy a unique fantasy MMORPG for free! Create your own character, choose your class, and set off for a wild and weird adventure.
Light Hearted Fun – Unique comic book art style complements the unusual story and characters. The setting will draw you in… as you try to figure out what is actually going on.
Browser Based Convenience – Play anytime on your favorite mobile device, or right in a PC's browser. No matter where you are, you can enjoy the weird and whacky fun of Shakes and Fidget!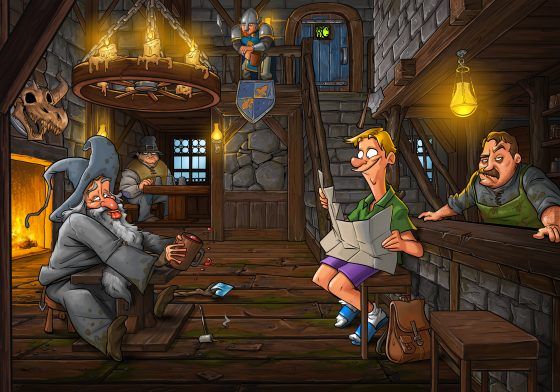 Related: Android, Browser, Free to play, iOS, Mobile
Read more about Shakes and Fidget
Unfortunately, there are no articles for this game... Yet.