Supremacy 1914 is a Browser-Based MMORTS set during World War 1 that allows up to 30 competitors to battle for control over Europe. Though still a Browser-Based MMORTS at heart, Supremacy 1914 has taken a different route to a similar point, in that you will not be required to build a city and train a hero; instead, you'll use military and diplomacy to conquer the armies of 1914 Europe and claim the nation's power as your own. Can you wrestle power from your rivals and turn their own forces against them?
Supremacy 1914 Key Features
Immersive Strategy – This is not a game that you play once and forget; the world map is huge, and the options available are vast. Your game may go on for months at a time!
Different Path To Victory – Instead of building cities and training units, you step into the world and immediately start claiming territory and rivals as your own. To expand, you must capture assets from your enemies!
The Great War – Fight on the battlefields of World War I, and navigate the tumultuous political landscape of the time. To achieve victory, you must wield diplomacy as deftly as you wield your military assets.
Browser-Based Convenience – Play anytime, anywhere, with no contracts or downloads required. Supremacy 1914 offers an amazing amount of depth and gameplay compared to most browser based games!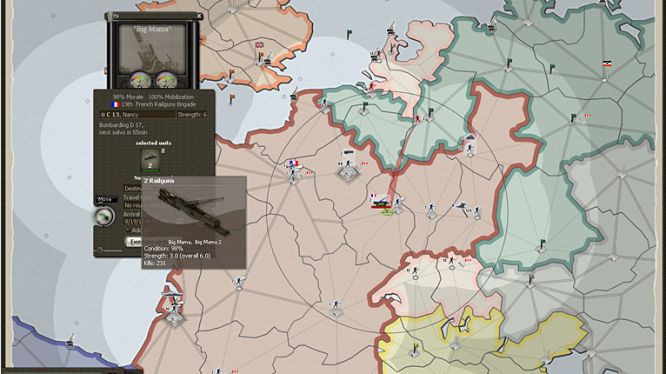 Related: Browser, Free to play, Historical, Strategy
Read more about Supremacy 1914
Unfortunately, there are no articles for this game... Yet.