Tentlan is a free to play real time online historical strategy game played in the times of the pre-Columbian Americas. Starting off with a small settlement in the heart of the rainforest, the players continuously increase their power and influence till they end up developing a great empire. Hundreds of years ago, before the world had been explored and colonized by European powers, the ancient Mayas experienced their golden age. In the heart of the rainforest, a stunning city of shining white limestone stands – your city in Tentlan. Travel back in time to that stunning city and step into the role of emperor. Lead the mighty Jaguar and Eagle warriors into battle. Reach for the stars! Can you lead your people to glory?
Tentlan Key Features
Solo, Competitive, Or Cooperative – Build great cities on your own, in a cooperation with other players or tribes, or fight for supremacy against other emperors.
Science And Religion – Extend the knowledge of your civilization through research, but do not ignore the gods. Rituals will give you the advantage you need.
Control The Seasons – Some rituals will allow you to invoke the season effects. Switch from one season to another to take advantage of their effects in decisive moments.
PvP And PvE – Face off against other players and take their lands. Stamp out barbarians and other threats to your empire.
True Strategic Gameplay – In Tentlan, the winners are not those who have more resources or units, but those who know how to play their aces. Develop different strategies and methods of play to irritate your adversaries and attack them unexpectedly.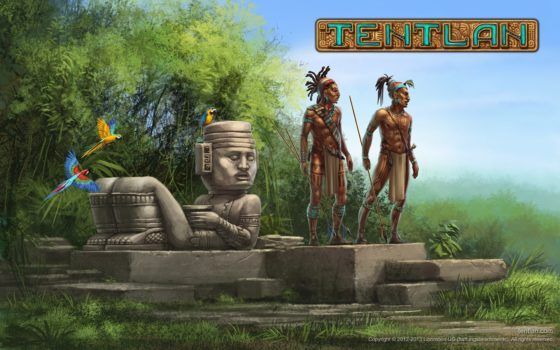 Related: Free to play, Historical, Strategy
Unfortunately, there are no articles for this game... Yet.