The Swordsmen X is a martial arts Battle Royale type PvP game where 100 players enter a vast sandbox world based on ancient China and fight to be the last one standing. You select a starting location in the large open arena and search for weapons and armor, and then set about the task of eliminating one another. Use martial arts, melee and ranged weapons, and every trick at your disposal to dispatch your opponents, but be quick! All the while, billowing clouds of poison gas roll in, reducing the size of the arena and forcing surviving players into closer and closer quarters. No matter what, there can be only one winner; will it be you?
The Swordsmen X Key Features
Intense Combat – Freely switch between melee and ranged combat, using swords, bows, and your own fists to defeat your opponents. Master various martial arts techniques to become an unstoppable master!
Beautiful Open World – The game arena is beautifully rendered, and is based on the vast forests, rolling hillsides, and wonderful cities of ancient China. Don't be fooled, however; this beautiful land is deadly.
Fight To Survive – Faced with limited resources, 99 enemy players, and an ever encroaching cloud of poison gas, the odds are against you. Can you overcome those odds and experience the joy of winning the battle?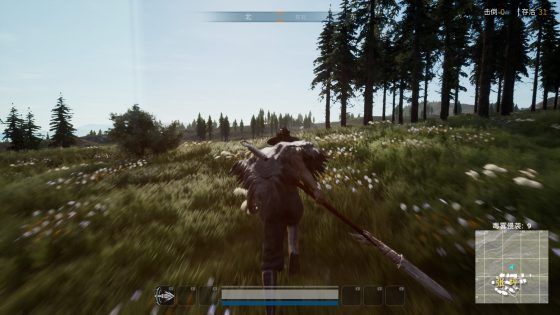 Related: Battle Royale, China, Steam
System requirements
CPU:

Intel Core i5-4430 / AMD FX-6300

RAM:

8 GB RAM

HDD:

15 GB available space

Video:

NVIDIA GeForce GTX 750ti 2GB or better
Read more about The Swordsmen X
Unfortunately, there are no articles for this game... Yet.