Travian Kingdoms is the relaunch of the popular web game Travian. Travian is a 2D, Browser and mobile based MMORTS that takes place in ancient Rome, with a heavy focus on resource and village management. Travian offers 3 distinct civilization options: The Romans, Gauls and Teutons, each with a variety of specialized unit, construction and gameplay bonuses. Additionally, Player-vs-Player (PvP) combat is a constant threat; protect your borders from assaulting armies, or lose your empire forever. As a player of Travian, you will build your own empire, recruit a mighty army, and fight with your allies for game world hegemony.
Travian Key Features
Manage Your Economy – Upgrade you fields and mines to increase your resource production. You will need resources to construct building and train soldiers.
Contruct and Expand – Create the buildings in your village. Buildings improve your overall infrastructure, increase your resource production and allow you to research, train and upgrade your troops.
View and Interact With Your Surroundings – You can make new friends or new enemies, make use of the nearby oases and observe as your empire grows and becomes stronger.
Be The Best – Follow your improvement and success and compare yourself to other players. Look at the top 10 rankings and fight to win a weekly medal.
Receive Detailed Reports – receive reports about your adventures, trades and battles.Don't forget to check the brand new reports about the happenings taking place in your surroundings.
Exchange Information – and conduct diplomacy with other players. Always remember that communication is the key to winning new friends and solving old conflicts.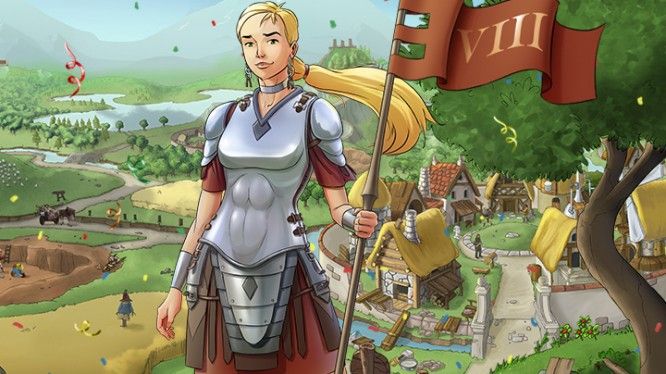 Related: Browser, Fantasy, Historical, Strategy
Read more about Travian Kingdoms
Unfortunately, there are no articles for this game... Yet.