Wargame 1942 is a free to play browser-based historical military strategy game which lets players step into the shoes of a commander during World War II. By 1942, nearly the entire world was engulfed in madness, and you are the best hope for obtaining a victory. Fight for what is rightfully yours and eliminate whatever stands in your way. Use your army to fight against thousands of different players, or use your diplomatic skills to influence world politics. You must manage your resources, your alliances, and your forces in the field. Only by doing so, and doing so well, can you write yourself into the history books!
Wargame 1942 Key Features
Fight Epic Battles – World War II was the first truly modern war, where combined arms operations became the norm. Can you respond to the rapid changes and tactical challenges that occur during battle?
War Or Peace – You can forge your way to victory militarily; after all, when no one is left to oppose you, you're by default the winner! However, you can also pursue more diplomatic ends, and secure your place without firing a shot.
Challenge The World – Players from all around the world stand ready to oppose you on the battlefields of Europe. Lead your forces against them, or forge alliances with them.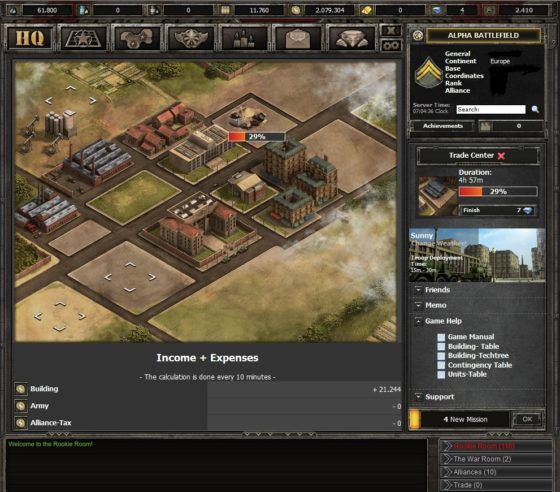 Related: Browser, Free to play, Historical, World War II
Read more about Wargame 1942
Unfortunately, there are no articles for this game... Yet.