Warlords Awakening is a fantasy MMORPG which invites you to enter a world of chaos and begin your journey to become a powerful warlord. The world of Epheia is mired in turmoil and darkness. Monsters lurk around every corner, waiting to prey upon the unwary. But, in the midst of all this danger, opportunity awaits. Players can explore the world and fight their way through the action-packed storyline, and awaken their inner warlord! Travel the world alone, or in the company of loyal animal companions. Explore dungeons and participate in raids, full of danger and loot. Learn the story of Epheia and help rescue its people from the darkness.
Warlords Awakening Key Features
Sharpen Your Blade – Hordes of enemies await you as you explore Epheia. From random mooks to fearsome bosses, many challenges – and rewards – await. Along the way, you'll earn achievements and obtain sweet loot.
Choose Your Path – Like many MMORPGs, Warlords Awakening offers a choice of classes. Choose from Blood Knight, Mage, Psychic, Hunter and Assassin, and then further refine your choice through skill trees, special combat stances, and much more.
Pets Galore – You never need to explore this dark place alone. Loyal pets are eager to join you on your quest. You can even combine and breed special pets to get extra benefits.
Alone Or Together – You can explore the world alone, or you can team up with other players to take on dungeons, raids, and world bosses. Or, if you'd rather kill other players than help them, team up with a few friends and get your PvP on.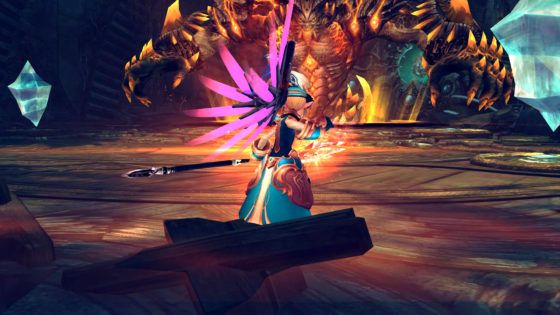 Related: Free to play, MMORPG, Steam
System requirements
CPU:

Dual Core 2.0Ghz

RAM:

2 GB RAM

HDD:

12 GB available space

Video:

GeForce 9500GT
Read more about Warlords Awakening
Unfortunately, there are no articles for this game... Yet.