Warspear Online is a delightful free to play fantasy sandbox MMORPG with 2D graphics, loads of PvP, a huge open world, quests, castles, and much much more! Create a character and set off to fight your enemies, explore dungeons, and find your way in the world. Opposition between two mighty Alliances is growing! Soon you will have to choose your side in this war, and you'd best be ready! Along the way is so much to do, you'll never get bored. Level up your character and Guild. Solve the mysteries of this huge and open world. Fight enemies, learn skills and work on you combat tactics, participate in tournaments, get or craft unique gear, and explore dungeons…
Warspear Online Key Features
Explore And Discover – The world of Arinar is on the edge of destruction, and needs a savior. That savior could be you! Become part of this fantastic world and the events which shape its fate as you explore and fight.
Crafting And Improvement – You can earn items and gear by looting monsters, but you can also craft your own. You can then improve your gear with runes, crystals, and other enhancements. The best gear is the set you make for yourself!
Loads Of PvP – Fight in the arena, or engage in guild vs guild warfare for control of castles. From open world skirmishes to massive battles, you're never far from the thrill of Pvp in Warspear Online.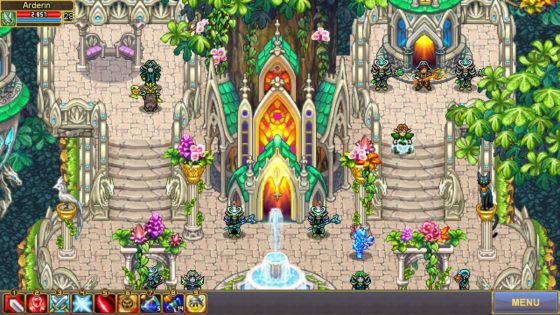 Related: Fantasy, Free to play, Sandbox, Steam
Read more about Warspear Online
Unfortunately, there are no articles for this game... Yet.