The action browser game Tanki Online by AlternativaPlatform, one of Russia's leading developers for MMO games, is steamrolling their way into Europe. With no need for an installation and being completely free-to-play, Tanki Online has piked the interest of browser gamers stationed in the UK. The award winning tank action game makes it easy for the player to step right into the battle arena, letting players jump straight in to the action. Since its launch in 2009, Tanki Online has enlisted more than 41 million registered users worldwide.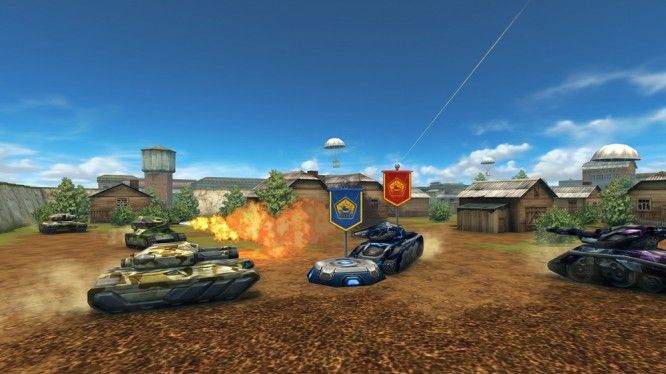 The controls are super easy to pick up, anyone with two hands and a brain can pick up this game and start stomping some other tankdrivers butt. The game lets you control a tank with different kinds of weapons to choose from, such as the flamethrower, shell-rounds, or plasma blasters etc. Tanki Online features four different game modes, Death Match, Team Death Match, Capture The Flag and Control Points, each game mode speaks for itself, the Control Points mode being a domination type of game mode. When your tank is destroyed, you return to the battlefield in just a matter of seconds.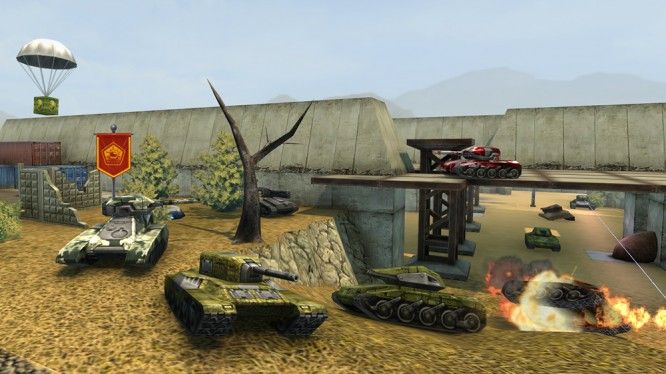 Customization is also a thing in Tanki Online. You can give your tank a different look and you can customize what weapon (aka turrets) it is carrying in battle. With over 70 maps to choose from with different weather patterns for each of these maps, you can rest assured you will never get bored with playing the same map over and over.
Tanki Online also has a huge community to profit from. Players suggestions and proposals are constantly reviewed, so if you're playing and you decide you want to notify the developers on some design flaws, they will listen to what you have to say! Tournaments are also organized every now and then, so PvP players who want to test their mettle can always give it a shot. This game looks totally rad, but don't take my word for it, check out their trailer and see for yourself: