An adult VR festival named the Adult VR Festa has been announced, and will be held in Akihabara, Tokyo, on June 12, 2016. Tickets for the Adult VR Festa are priced at 3000 yen - approximately $27 USD - and a photo ID will be required. The festival's purpose is to showcase the potential of VR technology in adult entertainment.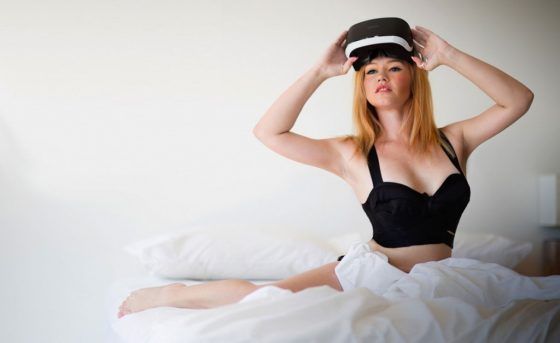 Adult VR is a collective of creators and developers who are committed to promoting growth in the the emerging market for adult VR entertainment, and the show is intended to showcase some of their products and projects. There will be a small number of playable demos available for interested players to try out. With VR devices from the higher end Oculus Rift and HTC Vive to more mainstream-directed products like the Samsung Gear VR being the "latest thing" in the realm of consumer electronics, and the emergence of adult-oriented peripheral devices (Let your imagination wander, folks; it's probably not far from the truth) the potential market for adult themed VR products is large, and growing.
Our Thoughts:
It comes as no real surprise that the first major adult VR festival is being held in Japan; the Japanese entertainment industry has always been very productive and prominent in the adult-oriented realm. Still, we cannot help but wonder, uh, given the nature of the thing, what exactly people will be able to do during the festival with the "demo versions".
Source: Kotaku.com News Article
Other Recent Articles Related to Virtual Reality
Is Virtual Reality The Future of eSports?
MMOGames PAX East 2016 Awards
PAX East 2016: Fated: The Silent Oath Preview
Wizard Online: An Open-World Virtual Reality MMO