Age of Wushu Dynasty is a mobile MMORPG ported from the larger, more complex Age of Wushu game for PC. It is a game that not only manages to come on par with the original, but it also manages to stand on its own and in many ways it is a better game. It is also a game that manages to stand out on a mobile market where MMOs seldom manage to reach their own online potential, even if there are exceptions. This review will explain how Age of Wushu Dynasty improves upon its predecessor and separates itself in a congested mobile market.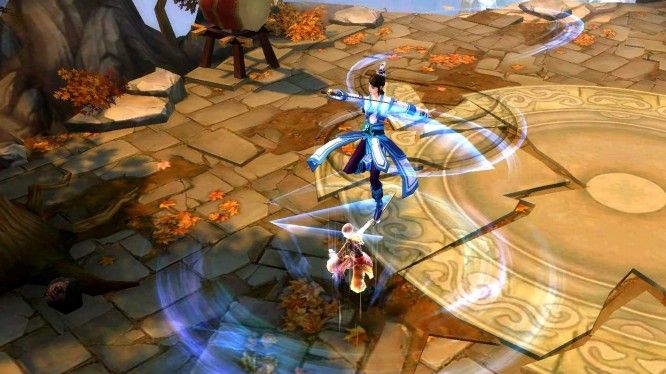 Having played Age of Wushu Dynasty for a month before its official release and sometime after to provide a fair review of the game, I can easily say that I have not put in this many hours into a mobile game ever.This is a clear sign that Snail Games has made something solid here. I never really got into it its bigger brother Age of Wushu for more than a short amount of time, but with Dynasty it feels like they have scaled away some unnecessary content and improved the things that were left.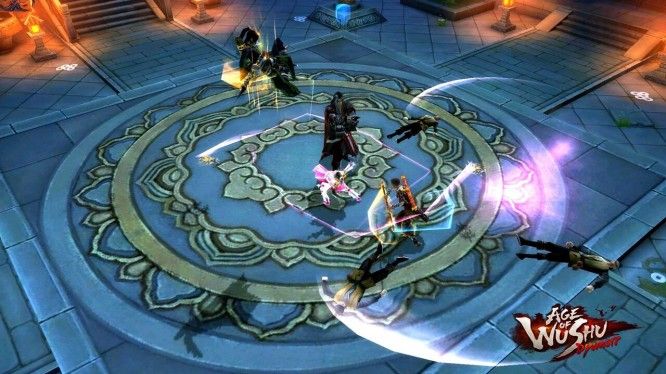 Age of Wushu Dynasty is set in an oriental scenario where you join a school specialized in fighting with martial arts. In Dynasty you will only find four schools to join instead of Age of Wushu´s eight, but dynasty´s skill system is still large and robust with a great amount of freedom. While you are encouraged to follow your school and the skills given there, you are free to incorporate skills from other schools and thereby giving your character more freedom. The combat itself is as much about using your skills to attack, as it is planning the combat and countering when possible.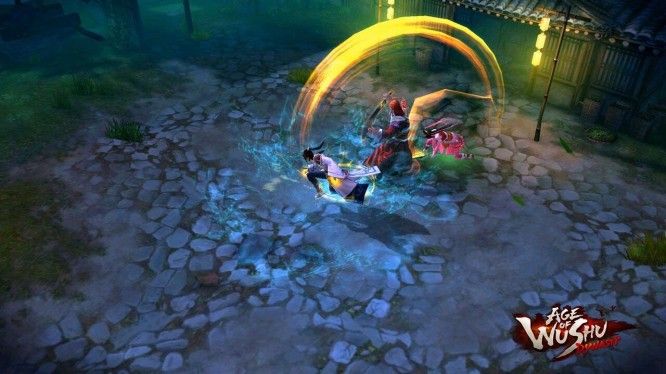 While PvP and social interaction are a key feature in Age of Wushu Dynasty, they have also put a great effort in making the game a nice PvE experience, suited for that bus trip to work or long game sessions when you're not feeling well. You have a handful of different story lines to go through, which are kind of cliché for the setting, but they work and they help you to evolve in the 17 professions offered. You also have the possibility to play the game offline in which you are offered some great and rather fun activities to do. Many online mobile games fall into connection issues while playing them on the go, even if you happen to have a full bar 4g connection. It is great to have the option to play offline, making on the go playing a great experience. I now often find myself making extra time to play before meetings or other daily activities.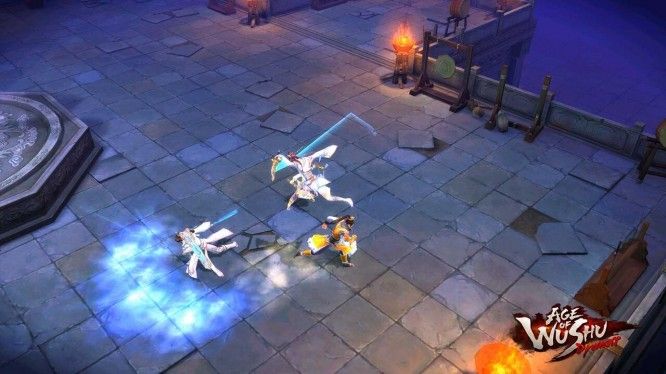 While talking about connection issues, the closed beta leading up the official release had its own quirks. This was also the case for a few days after release, where I found myself being disconnected for unknown reasons and the game completely crashing at points. But this problem seemed to be fixed two days after the release, showing just how much time and effort Snail Games is putting into making this a great mobile online experience.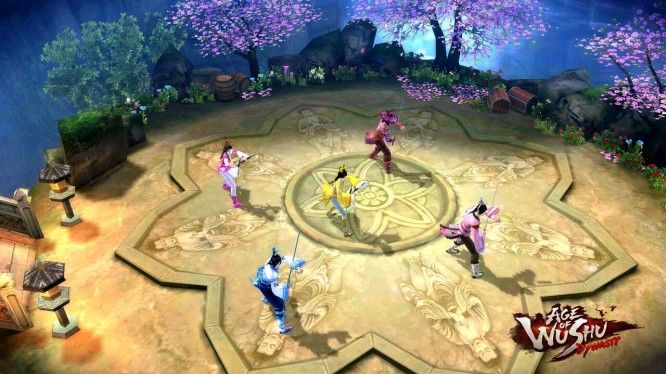 Gameplay 7/10
The focus of Age of Wushu Dynasty is fighting, and most of that fighting will be done in arenas against other players or through different PvE activities. You will do this with dual touch controls and they actually work really well. There is nothing really revolutionary when it comes to either the gameplay or the controls, but they it seems really well made and improves on aspects of Age of Wushu.
Innovation 7/10
It's basically the same game as Age of Wushu, just in a more condensed form with some great improvements. As an MMO it offer very little that would be considered new to the genre. However, as a mobile MMO it offers the player the opportunity to play offline and many of its activities are great for very short sessions, which is something other mobile MMOs haven't done to the same extent.
Learning Curve 9/10
Age of Wushu Dynasty is extremely easy to get into, and only ten minutes into the game you will master the controls and feel like a great martial arts combatant. While getting good at PvP will take its time given how much you will experiment with different skills, this easy start and easy to enjoy game can be very complex and hard to master if you want to be the best.
Graphics /Sound 9/10
The visuals of Age of Wushu Dynasty are stunning, both in terms of graphics and how well the oriental theme looks. There are few other online mobile games that even touch upon the graphics in Age of Wushu Dynasty. it is one of the few mobile games that looks similar to the PC version of the game, which a great accomplishment. The sound is almost identical to its big brother, which suits the setting well and the audio is great even when playing on a phone.
Value for money 10/10
Being a free-to-play game with mainly cosmetic microtransactions at this moment, I would say that Age of Wushu Dynasty is a great value for the fact that it costs nothing. Even if more pay-to-win aspects enter the store, they would likely only be important for hardcore players and not the general population. So if you don't want to spend money on mobile games, this is one for you.
Overall 8/10
The most important thing that comes to mind when thinking about all my hours with Age of Wushu Dynasty is how well it stands apart from its parent game and in many cases becomes a better game by doing so. It is a lite version of Age of Wushu, but it also enhances the content and makes it much more accessible. The biggest win for Age of Wushu Dynasty, and the one thing that made me fall for the game more than most other online mobile games, was how well it was made for playing either long or short sessions and how little connection issues I had playing it on the go.