Bless Unleashed is the visually stunning MMORPG born out of the ashes of the abandoned Bless Online PC game. After receiving mostly positive reviews for their console launch of Bless Unleashed, Round8 Studios are returning with a cutting-edge PC experience preloaded with significant enhancements.
We asked the Bless Unleashed subreddit for questions and sent them over to Round 8 Studio's Head of Development, Jason Park, in an (almost) "no questions off-limits" interview. Will his answers be enough to put off sceptics? You be the judge.
When reviewing Bless Unleashed on console last year, we gave it a high score but we also described it as an MMORPG that's a great fit for consoles. The market is much more competitive on PC, how are you ensuring you'll come out on top?
We believe Bless Unleashed is the only MMORPG where users can feel the stand-alone action sense among multiplayer games. One of the unique features of the game is the vast field full of powerful Field Monsters where users can experience heavy combat along with exciting tension. In addition, the numerous items, options, and skill systems that support them are solid, so users can hopefully enjoy a one of a kind experience.
What is the most valuable feedback you've had from playtesters and console gamers that you're using to enhance the PC experience?
There was a fair amount of feedback, but the main ones were as follows: an awkward interface, failures of our Asia server, slow combat and difficult controls, an inconvenient difficult-to-learn system, ugly NPCs that didn't fit with the surroundings, and bad optimization.
That feedback was collected and the task was to improve EVERYTHING in the launch version. To improve server issues that occur when a large number of users come in, server specifications were strengthened and verification was carried out through continuous durability tests. For interface and systems, we've worked to get rid of the awkwardness of the keyboard and mouse operations as much as possible and bring out hidden menus, so that users can intuitively find what's visible.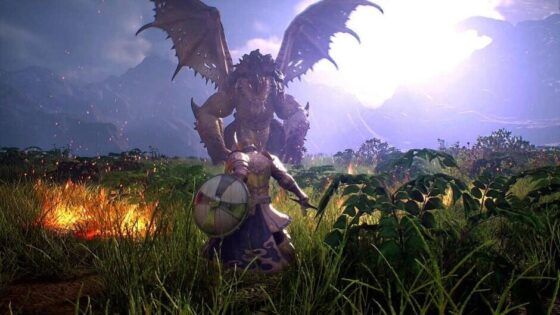 Combat has also been immensely improved in many ways to keep up the fast pace while maintaining Bless Unleashed's combat style. Because Bless Unleashed doesn't focus on hyper-action, merely being fast was not the direction the development team wanted. However, in order for users to not feel too frustrated while in combat, we eliminated many delays and adjusted the skill linkage timing to be a little faster.
The graphical quality has been greatly improved as well. We added facial expressions and movements to give characters a personality and a sense of liveliness while improving the appearances of some NPCs. Users can enjoy the beautiful background with significant improvements such as the rendering of light and real fog effects. Other investments were made in game stability and performance, including frame restrictions on graphic full load standards and option standards to prevent overload and modify crash issues.
Early reports suggest significant enhancements to combat in Bless Unleashed PC. Can we expect any additional changes to those you mentioned above?
We aim to give users a whole new form of combat experience without getting rid of the heavy combat style of Bless Unleashed. For example, the goal is to continue to add new experiences through the addition of a whole new class, new forms of PVP content, new dungeons, and more.
How are you planning to improve the console version of Bless Unleashed while producing the PC version? Some Bless Unleashed console fans were already frustrated by slow bug fixes when the console version was the priority. Can you alleviate any of their concerns so they're not feeling neglected?
At Round 8 Studio, we will be continuing to focus on all platforms in service, and our goal is to grow both the PC and console platforms into successful services. Because the direction of the update is to be the same without differentiating between console and PC, we will continue to create a better gaming experience based on user feedback by concentrating on all platforms without discrimination of content.
From the stunning graphics to legendary mounts, there's a lot that we're looking forward to in Bless Unleashed on PC. What can you tell us about new dungeons and Twisted Field Bosses?
The Twisted Field Bosses are spawned with a low probability where the existing Boss appears. They have far more powerful attacks than the original bosses, not just stronger attacks but more intensified forms of additional attack elements that threaten users. Unlike the original Bosses, they become more powerful and difficult to defeat after a certain amount of time. Users must gather enough players and defeat these Twisted Bossses quickly. With these challenges, users can receive a powerful reward.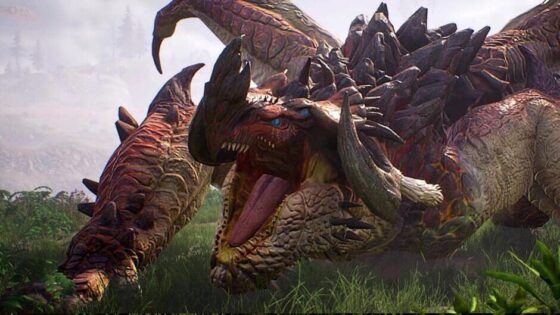 Is there a schedule or timeframe for dungeon rotation? Community members rely on dungeons for certain gear and would like to know when they will return.
Yes, there will be a dungeon rotation system which is called the Time Dungeons. Time Dungeons are rotated on a weekly basis and users can receive unique rewards for each of them. The cycle of reopening the same dungeon varies by dungeon type, but will be reopened at earliest every two weeks, and latest every four weeks. Each time, dungeon rewards are limited to a certain number of times per week.
What can you tell us about cross-platform matchmaking? And will PC style matchmaking (same server, region, language) be implemented on console?
We sadly cannot comment on cross-platform play at this time. If we ever have updates, we'll be sure to scream them from the rooftops.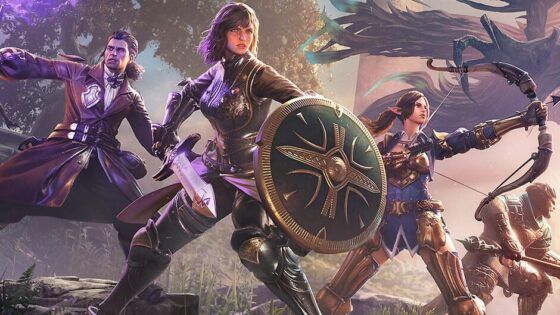 We did say "almost"
What can you tell us about treasure hunts in Bless Unleashed? It's an under-used quest type in MMOs and one that we love.
There are three types of treasure hunts in the world of Bless Unleashed. First, treasure chests are hidden throughout the world. Through these chests, users can earn bag expansion tickets and combine a few to increase their bag inventory space. Second, world treasure chests exist that spawn randomly at an extremely low probability. Through these chests, users can earn rare items, and there are some items that are only obtainable through these very chests. Third, there are chests that users can open when obtaining treasure maps that are dropped when defeating Field monsters. When opening these chests, powerful monsters might appear but worthy rewards come from it."
What end-game treats do you have in store?
Although 45 is the max level users can reach in Bless Unleashed PC, they can start to enjoy endgame content after clearing the main story quest in Kannus Valley which usually occurs when users are around level 25 and above. As for specific content, based on the character's growth, users can enter 5 player dungeons, timed dungeons, as well as Invasions where they can farm more powerful items. In addition, users can craft stronger and more diverse items by defeating Field Monsters and experiencing battlefield content where they can compete with other users. Finally, an estate system where users can decorate their own space also exists. Through the estate, they can earn new mounts, equipment, and consumables.
Pretend that I'm an annoyed fan, disheartened by my Bless Online experience, convince me in one sentence to recommit my time to Bless Unleashed PC.
Bless Unleashed is a different game, set in the same universe. It's a different team that made the game, and a different experience all around. And best of all? It's free. Try it, and if you don't like it, you'll have wasted nothing except your time.
Are you satisfied with Jason's answers? Were they enough to persuade you to give Bless Unleashed a try? If so, Bless Unleashed PC edition is due for launch on August 6th. With well over one million Steam wish-lists, it's safe to say that there's a lot of excitement.
MMOGames.com is committed to bringing you all the freshest, funniest, and most insightful MMO news. If you enjoyed this content, why not share it with your community? And make sure that you never miss our updates and exclusive giveaways by following and favouriting us on Instagram**,* Twitter, and Facebook.*