Following a lengthy bout of building the highly anticipated Ship of Heroes in isolation, the engines have sputtered back to life. And now, it's all systems go. This July will mark the latest major update for the sci-fi superhero MMO, bringing a chance for players to tackle a bonafide mission arc. Best of all, you needn't be a donor to take part in the SOH Missions Beta.
The Iris mission arc will present testers with several branching yet interconnected choices. During this time SOH's melding of magic and sci-fi will be in full view as players are tasked with helping the archmage of the Mage's Guild: the titular Iris. Eight missions comprise the SOH Missions Beta, which will also showcase some additional updates.
Character creation will now provide even more costume options. Visible upgrades will also dot the landscape, including some brand new mission maps. Plus, testers can play around with the latest mechanic: explosive traps. As you'd expect, these mostly consist of delayed explosions that trigger when a player moves nearby. So keep your wits about you.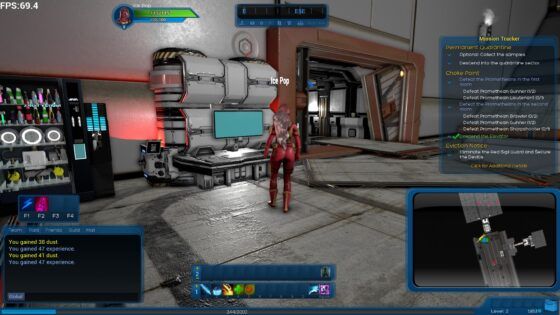 Quality of life improvements such as a large pop-up map and compass to help with navigation will also be present. Whilst a new missions list, with the ability to select active missions, will help players keep on top of their to-do list.
With six successful alpha and beta tests under its utility belt, the SOH release date is just around the corner. Expected early next year, now's as good a time as any to try your hand at this open beta test to see just how close the game is to being a finished product whilst helping push it past the finish line.
The donation system will soon give way to pre-sales for downloads and subscriptions. Several tiers with lucrative rewards comprise the donation model, so if you want to get a decent head start then now would be a good time to show your support. And to get involved with the upcoming SOH Missions Beta, keep a close eye on the website.
MMOGames.com is committed to bringing you all the freshest, funniest, and most insightful MMO news. If you enjoyed this content, why not share it with your community? And make sure that you never miss our updates and exclusive giveaways by following and favouriting us on Instagram, Twitter, and Facebook.