So that whole 14-day trial account thing? That's going to be expanded in a big way, so to speak. A Dark Age of Camelot free to play account type is going to be added next year according to the most recent producer's letter.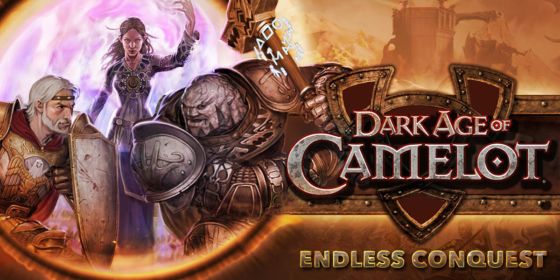 The F2P option will be known as Dark Age of Camelot: Endless Conquest. The release will add a new account type that can level all the way to 50 without a paid subscription. Free players will also be able to fully participate in RvR, earn Master Levels, Champion Levels and Realm Rank "to a point".
Naturally, free players will see a few restrictions. According to the newly-released FAQ, free players will have access to one of two servers, one character slot and four classes. They will also see "significant" throttling of XP, bounty point, coin, and realm point gain. Free players will also not be able to buy or enter a house or be invited into a friend's house.
Dark Age of Camelot's Endless Conquest is due to release in the Fall of next year. Be sure to read the full FAQ in the link above for more information about features and other restrictions.
Our Thoughts
Well! Consider us completely surprised by this reveal. We're definitely intrigued to see how this free-to-play account type will affect the game and what DAoC players think. We're also curious to know if potential free players find the restrictions fair. If you have thoughts on either side, be sure to let us know in the comments!
Source: official site
Articles Related to Dark Age of Camelot
Dark Age of Camelot free to play impressions
Dark Age of Camelot Game Page
10 Best MMORPGs in 2020