Anytime a new game comes out with multiple options or customization choices, a tier list is never very far away. In the case of the recent free-to-play, Behemoth-slaying hit Dauntless, the weapons you choose define how you play the game.
While each weapon that can be equipped has the ability to level up, gain different elemental values, and can be affected by mods and cells, they also bring different types of play styles. As of the beginning of Season Six, there are six different types of weapons that players can choose from: Chain Blades, Swords, Axes, War Pikes, Hammers, and the Ostian Repeaters.
S Tier - Chain Blades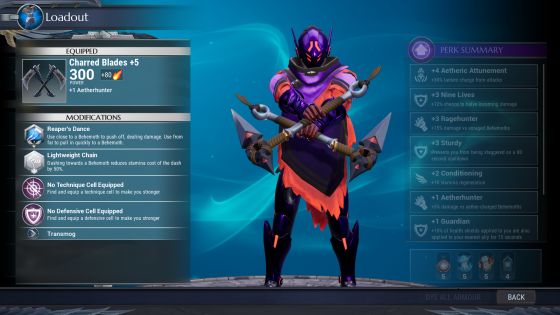 The deadly Chain Blades in Dauntless may not look like much, but Kratos would be proud.
By far, the Chain Blades are the quickest moving attack that also gives plenty of distance for the player, if needed. Anyone who has played a God of War game knows how these work, giving a very acrobatic style to anyone using them.
Plenty of Behemoths can have pretty random feeling attacks, so the ability to pull yourself in at will, attack with the close range Bladed attack, then Chain Push out to use your Chain Throw is a crazy feat. Be careful, though: The long range Chain Throws consume the same stamina you use for running and dodging!
This weapon is pretty simple to use for newcomers to the game, but comes with some devastating combos for those who have mastered it. Later on in the game, other attacks can be equipped that are even more swift and destructive! The Chain Blades may not be designed for brand new players, but those who can master them could easily get S++ on every match!
A Tier - Sword
[caption id="attachment_314093" align="aligncenter" width="560"]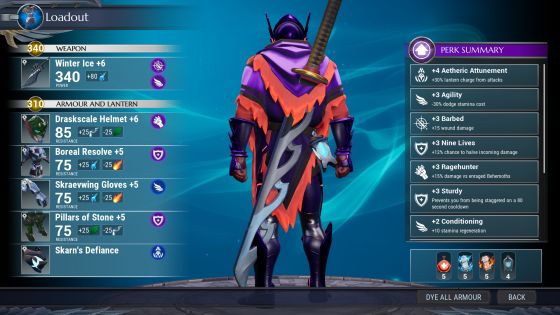 The Sword in Dauntless can only be considered the "Balanced Boi."[/caption]
The Sword is among the most balanced weapons in the entire game. For the uninitiated, the Sword can hit with light attacks at a faster speed and a heavier attack that is ever slightly slower.
From the get-go, it's notoriously powerful and offers a super speedy Overdrive attack. This "empowered" rage-like state is not unlike a berserk mode. Attacks don't have to make direct contact in this mode since it creates short burst waves as well. These can be useful if you get knocked back at all and still want to deal a little damage without getting too close. But, why bother? Hitting your activate button again will send you shooting forward quite a bit to close the distance and get a few more powerful hits in before Overdrive ends. Even later mods like Ardent Cyclone don't deal as much damage as Overdrive.
Additionally, when paired with cells that can keep you from getting staggered and can help you resist direct damage, the Sword can give the most bite for the bark. If you want balance in both early levels and in the long term, you can't go wrong with the Sword.
A/B Tier - War Pike
[caption id="attachment_314097" align="aligncenter" width="560"]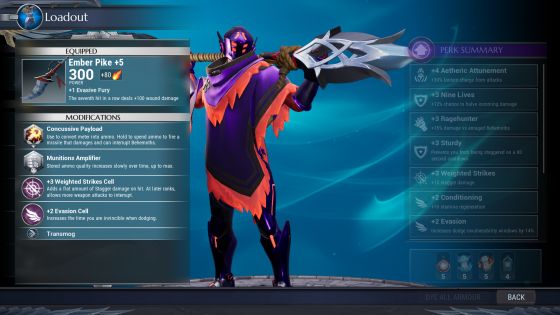 Dauntless' War Pike is the quickest way to a Behemoth's heart: stabbing it directly.[/caption]
The War Pike, at its core, is pretty alright. It stabs quickly and offers a nice long range blast. It pierces and can wound and sever Behemoth Parts, being a powerful ally to anyone who uses an Axe. At the center of it all, it's a thorough weapon than can be well respected.
The special allows players to gather ammunition and then Pike Blast using a quick time event to get the perfect accuracy. Piercing attacks can wound the Behemoth and open up tears in their armor/skin for players to focus on. Harvesting, likewise, can cause chunks of the Behemoth to fly off, such as tails.
It's not until way later Behemoths that you're likely to find yourself in a party of War Pike users. Late game masters of War Pikes utilize Pike Blasts to become truly devastating when against high level creatures. While this isn't normal for those early in the game, it deserves an honorary A-tier just for this fact, with a B-tier for anyone newer to the game.
B Tier - Axe
[caption id="attachment_314094" align="aligncenter" width="560"]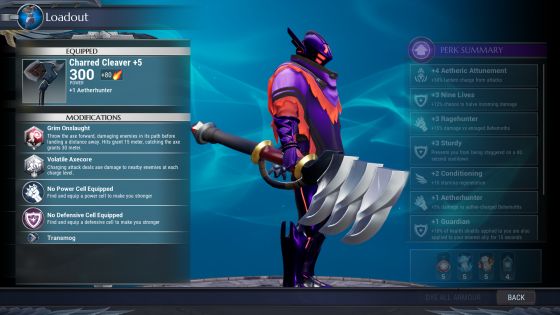 In a whirlwind, Behemoth slayers can get a bunch of hits if timed right with the Axe![/caption]
While a tad bit more clumsy than the Sword and War Pike, the Axe focuses on severing and breaking Behemoth parts. You might notice a horn or a tail tip come off in battle every so often and, during battles, you'll see scrapes and tears on the skin of the Behemoth start to appear. That's where the Axe really shines!
By attacking the wounded areas, the Axe deals bonus damage. Be sure to pair up with someone who has the War Pike because they deal mostly in causing that wounding. By holding the attack button, a spinning attack can tackle some good, melee-level hits. If you're into some heavy-but-slow damage, the Axe is designed for you.
The special is where the Axe falls apart a tad bit. Flight of Ruin is a throwing move that has a lot of potential for missing. It leaves you vulnerable while the Axe isn't in your hand as well. The recall takes some real precise timing and angles to really do good damage as well. I don't recommend using this move with Behemoths that move around a lot.
C Tier - Hammer
[caption id="attachment_314095" align="aligncenter" width="560"]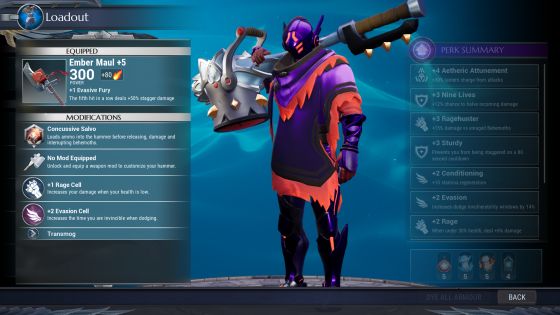 While it may be slow, the Hammer is great for staggering Behemoths![/caption]
In a word, the Hammer can be described as "clunky." Yea, this might be a matter of debate for some players, but hear me out. It's the slowest of the weapons by far, animation-wise. However, it can prove useful in staggering enemies for your much-quicker teammates to devour. The concussive blasts are the real saving grace of the Hammer user.
While the Hammer offers the most possible actions in a single weapon, between standard strikes, aerial attacks, singular and full-bearing concussive attacks, and evasion, it stands as the hardest weapon to control and utilize. If you choose to handle the Hammer, be careful with your ammo and don't forget to reload.
If you want to do the most damage, you need to be directly next to the Behemoth, which is dangerous territory for anyone not equipped with a Nine Lives Cell and protection from getting knocked back. Getting close quickly isn't an issue though with a nice lunging attack combo, mixed with the Hammer Jump and Double Jump techniques. If you can angle it right and the Behemoth doesn't sprint away before your animation finishes, the Aerial Strike can do some good damage as well.
It's not all bad. We didn't put the Hammer in D or F tier for a reason. If used right, it can be great for staggering Behemoths and dashing away. In a game that focuses on dealing as much damage as possible to a single enemy in a short time, Hammers might not be the best fit for most people though.
X Tier - Ostian Repeaters
[caption id="attachment_314098" align="aligncenter" width="560"]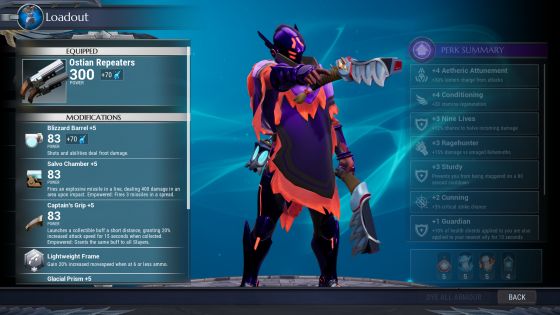 The Ostian Repeaters are what you make of them! Find a good combination and they'll be the best friend you could ever have![/caption]
The Ostian Repeaters are the only wildcard when it comes to a weapons tier list for Dauntless due to their very nature of customization. They are the one true enigma of the game.
You see, the Repeaters rely on the determination and creativity of the player to come up with the most devastating combo of parts to assemble together. Starting out, the initial vanilla Ostian Repeater parts give some pretty heavy attack numbers but don't offer much in the way of "extras."

Players get a Basic shot, Skillshot ability, Thrown ability, and two types of reloading. Cut and dry, right? Well, mods tell a very different tale and can affect the way the Repeaters work significantly. Changing out the barrel, chamber, grip, frame, or prism can add different elemental damage types, add additional drops (like buffs or mines), or even add missiles and additional projectiles to the mix. A single button press can really unleash hell against a Behemoth if modified right.
However, if modified wrong or under-powered, it could easily put the Ostian Repeaters in an F-tier. Because of the customization that comes with these guns, there's absolutely no way to place them properly in a tier list. At their best, they're a difficult-to-achieve S-rank, but they're nothing without their mods at base value. Welcome to X-tier, where you (the player) solve for X.
Final Thoughts On The Weapon Tier List
While the disastrously speedy Chain Blades easily take the cake as "best weapons in the game," I'm particularly fond of how the Sword plays. It was easy to get comfortable with when I just started out and still does what I need it to as I progress later into the game and come across bigger, badder Behemoths. I've tried dabbling with other weapons, but none of them gave me the pizzazz that I was hoping for in early quests.
The Ostian Repeaters always intrigue me when I see teammates utilize them correctly, having seen someone go solo with them during a Danger alert and win the battle for us single-handedly. If not for the late-game devastation that the War Pike offers, I'd easily put them hand-in-hand with the Axe, with no difference in tier at all.
The Dauntless developers, Phoenix Labs, sometimes add additional weapons, such as Grenades only being added during late summer 2018 and the Ostian Repeaters coming late 2018. Additionally, updates come pretty rapidly now that the game has officially gone out onto the Epic Games Store and is awaiting the imminent Nintendo Switch launch. So, it's not unheard of that we could eventually see a new weapon to really shake up this list.
Check out our PlayStation 4 review of Dauntless to see how much we loved it! Then, go play it by downloading the game from the Epic Games Store (yea, It's free to play).