Nexon's Durango Wild Lands is shutting down just 5 months after it released. The mobile survival game was in beta testing for years before it finally launched in May. It isn't the end of the game yet though and Nexon actually has one more update for the game before the end. Here is what they have planned from their announcement on Facebook.
Final Chapter of Durango: Wild Lands
The finale for Durango's main storyline is in preparation. It will be available for pioneers through quests. The end is connected to the beginning, as K and X are the main characters for it. It will also include many answers to questions that arose as you explored the world of Durango.
Combat Island & Instruments
Combat Island is a PvP content in which pioneers gather in a small island for a fight to the finish. In a sense, the structure is a bit similar to the previous Warp Rush. The play experience, however, is something quite different. With the loots that you receive from the Combat Island battles, you can craft rare weapons that you can boast to other pioneers.
Instruments will also be introduced in the next update. In contrast to the action-packed combat of Combat Island, the new instrument system will bring a tone of peace. You can select a piece and play it, or utilize the editing function in order to create your own. Craft and play the new instruments so that you can spread tranquility in a world of exploration and survival that is Durango.
Faster & Better Experience in Durango
In order to experience the many contents in Durango: Wild Lands, one needed to invest time and effort. Now, considering that we're near the end, we are preparing an update that will bring in a way to enjoy the various contents in a short amount of time. But at the same time, we will try our best not to diminish the gameplay of the past.
Keeping the Private Islands
We are currently trying to find a way for pioneers to keep their private islands even after the service for Durango: Wild Lands ends. This will allow you to see your private island after the termination and also show it to others.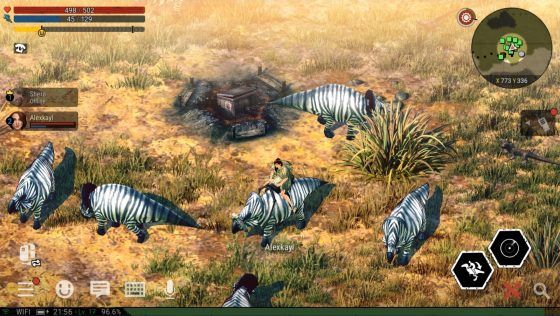 Heartbreaking to see that they still have content in development while knowing that the game is coming to an end. About the shutdown they said:
After Durango: Wild Lands was released, our pioneers have turned the wild lands into a new world. Vacant islands became flourishing cities, and lands of nothing became homes, farms, and shelters to many pioneers.
To put it bluntly, we have decided to end the service of Durango: Wild Lands. It seems we have reached our final destination in the wild lands that we have explored together. We would like to apologize and show our gratitude through this note.
We would sincerely like to thank you, our pioneers, for being part of the Durango world. We, as developers and operators of the game, were able to do our jobs largely due to your support. While the in-game characters were warped to Durango despite their intentions, you our pioneers chose to be part of our family. We deeply empathize with you not being able to continue your expeditions in Durango.
Life in Durango will continue on until its termination. We will continue its development so that memories from the wild lands will last for a prolonged period.
In-app purchases are no longer available for the game and the game will close on December 18th. They don't have a release date yet for that new content, so if you're interested in that be sure you're following them on social media.
Source: Facebook via MMOCulture