We hope you're hungry for more treasure. Because mythology-rich Eternal Fury is back once again with a heap of new content and a handy supply of freebies with Patch 3.2.3. Not so long ago, patch 3.2.2 brought some invaluable new systems to help bolster Hero strength and customisation. This time, even more stat boosts lie in wait as a brand new cross-server Boss holding lucrative rewards poses a different kind of threat.
Eternal Fury is an MMO for mythology fans. In a world beset by the forces of Hel, players can experience a vast and open world of classic MMORPG elements. Three customisable classes, holy powers and a crack-team of up to 24 mercenaries await the command of players as they face-off in PvP and PvE settings.
Saint Cloth System
With the latest giveaway comes even more divine support in the form of Zodiac powers. The new Saint Cloth System, inspired by the Saint Seiya manga series, affords heroes the chance to equip skill-boosting clothes inspired by astrological figures including Capricorn and Saggitarius, each with ornate, gold-laden avatars that exude celestial power. With the Saint Cloth System, unique skills are bestowed upon their wearers, though only one can be worn at a time.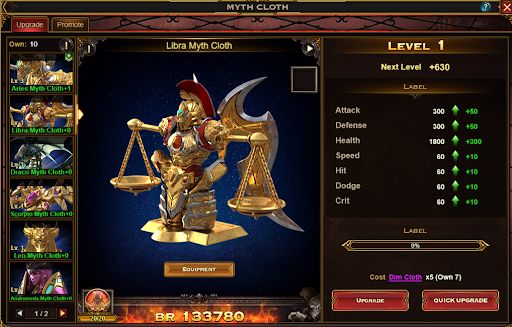 New Event Dungeon in Raid - Golden Zodiac
Extra stat bonuses can also be earned through the Golden Zodiac Raid. This allows players to "Cheer a Myth Cloth" in the Goddess Palace once per day, granting corresponding stat bonuses to both the owner and the Cheerer depending on the Myth Cloth that has been chosen.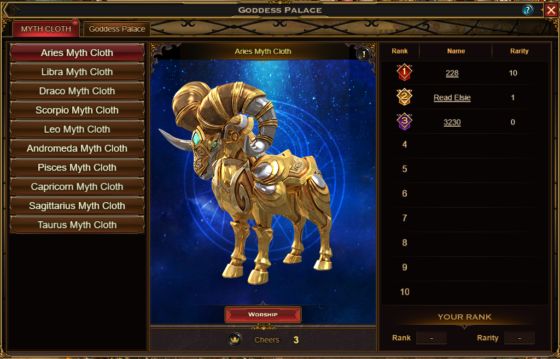 Cross-Server Boss
These handy stat boosts can then be unleashed with a brand new cross-server boss. Once per day at a specific time, heroes from different servers can rally together against a formidable foe. Upon its death, players will then be entered into a cross-server bidding war for the boss's most valuable dropped item. The winner of the bid will then take home the lion's share, whilst the remaining combatants will receive a Black Diamond Bonus. Which is certainly better than nothing.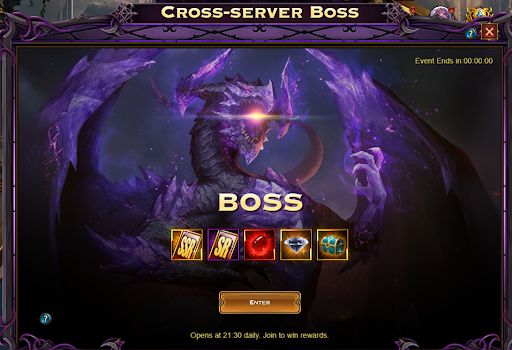 Reunion Event
Bonuses and rewards aplenty await returnees in the Reunion Event, including Daily Check-In Rewards, Accumulative Recharge, Reunion Quest and a Reunion Player EXP Bonus.
And arguably the best news of all? To celebrate Eternal Fury Patch 3.2.3., we've launched a giveaway full of in-game loot and goodies. Follow this link to get yours.
MMOGames.com is committed to bringing you all the freshest, funniest, and most insightful MMO news. If you enjoyed this content, why not share it with your community? And make sure that you never miss our updates and exclusive giveaways by following and favouriting us on Instagram, Twitter, and Facebook.