All this week EVE Online has been pumping out the feelgood fuel as they celebrated Friendship Week. Starting on International Happiness Day, Friendship Week has been dedicated to celebrating all of the wonderful relationships that EVE helped to cultivate. Because as we all know, in the endless hunt for cosmic riches, the real ISK are the friends we made along the way.
Today marks the final day of Friendship Week, and throughout the last seven days players have taken part in a screenshot competition, enjoyed daily streams (including a fundraising stream for AbleGamers) and have been able to get their hands on the Permaband Roadies Skins. It's been a journey - but it's not quite over.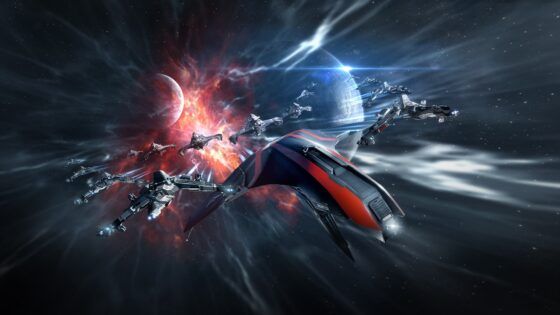 As of 18:00 UTC today, the final stream of the week will feature a Dev Caravan, in which CCP devs, GMs and ISDs are set to gallivant through Nullsec spreading friendship cheer as they go. In other words, should players stumble upon this gleeful gang of do-gooders in-game then they may be in with a chance of some swag. So tune in to their Twitch stream and keep your eyes peeled.
Should you miss them, however, then there's one final treat to get your mitts on before the week is through. Until downtime (11:00 UTC) on 30th March, players can enjoy a 15% discount on 12 months of full Omega status. Meaning players will have a chance to fleet up with friends and gain unlimited access to the best ships and double training speed.
However, time is of the essence if you wish to squeeze every last drop of friendship-fuelled goodness out of EVE's Friendship Week, so head over to the official news page for all the details.
MMOGames.com is committed to bringing you all the freshest, funniest, and most insightful MMO news. If you enjoyed this content, why not share it with your community? And make sure that you never miss our updates and exclusive giveaways by following and favouriting us on Instagram, Twitter, and Facebook.