Today's feelgood content is one huge congratulations to the brilliant minds at EVE Online and Massively Multiplayer Online Science (MMOS). A month ago, we joined the rallying cry for CCP Games' Webby Award nomination and asked our readers to vote for their Project Discovery initiative in the Games: Public Service, Activism, and Social Impact category. Long story short: they won.
Project Discovery is a groundbreaking citizen science minigame in EVE that allows players to contribute to real-world scientific breakthroughs. Created in partnership with MMOS, McGill University, UNIMORE, BC Cancer, and front-line COVID-19 clinicians, the COVID-19 phase of the project sees players process flow cytometry data by grouping cell populations present in blood with a tracing tool. This helped scientists learn how different cell populations and types are altered through infection.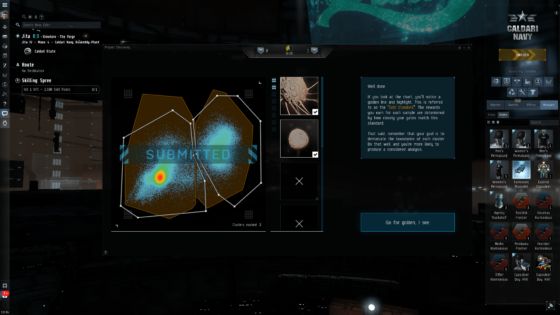 Jargon aside, the results saw 327,000 EVE players (that's you) make over 115 million data submissions, saving scientists over 330 years of research to understand how COVID-19 affects blood cells and the human immune system. No matter how you spin it, those are some astronomical consequences. And the subsequent Webby - dubbed 'the internet's highest honor' by The New York Times - was more than deserved.
"What a great testament to EVE players' contribution to science. Through Project Discovery, Capsuleers have made a real dent in the scientific landscape, from the first 'fictional' cover on a major scientific journal to new discoveries to saving scientists precious years by training algorithms," says Bergur Finnbogason, Creative Director for EVE Online. "I truly hope this Webby will inspire others to find even more creative ways to help contribute to science."
"When we started to pioneer this novel way of collaboration between science and videogames six years ago, winning a Webby Award was way beyond our wildest dreams," said MMOS CEO and co-founder, Attila Szantner. "This recognition not only reassures us that we are on the right track but hopefully will convince many more game developers to join our ranks to help advance science."
As we all know - we're not out of the woods yet. Project Discovery is still rocketing ahead with its COVID-19 phase, and players can still be a part of this historical venture. Needless to say, now that we know that taking part in a minigame complete with useful in-game rewards (not to mention the fuzzy feelings) can help, we'd urge any EVE player to give the game a go, and help this incredibly worthy cause.
So once again, a huge well done to EVE Online. Now we just hope they can find the space to put their award.
MMOGames.com is committed to bringing you all the freshest, funniest, and most insightful MMO news. If you enjoyed this content, why not share it with your community? And make sure that you never miss our updates and exclusive giveaways by following and favouriting us on Instagram, Twitter, and Facebook.