You'd be forgiven for thinking that EVE Online, with its mound of world records and mountain of awards, has already had its fair share of accolades over the years. But then they come along with another Project Discovery initiative and we find ourselves once more throwing our weight behind their continued success. We hope you can walk with all those medals, CCP.
The Webby Awards have been hailed as 'the internet's highest honour', dishing out trophies for basically everything on the internet, including websites, podcasts, actors, influencers and, of course, video games. In addition to winners being chosen by a panel of industry experts (including the co-founder of the internet itself, Vint Cerf), winners of the Webby People's Voice Award are voted for by internet users themselves. And with the 25th Annual Webby Awards just around the corner, EVE Online needs us, the MMO community, to vote for Project Discovery in the 'Best Public Service, Activism, and Social Impact Game' category.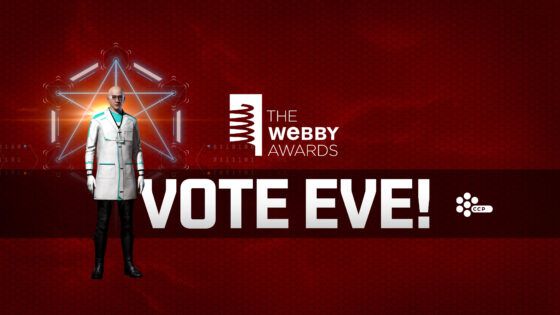 Since June 2020, Project Discovery participants have contributed to a major real-life scientific program that aims to understand the immune system's response to the novel coronavirus (COVID-19). In partnership with teams at MMOS, McGill University, BC Cancer and front-line COVID-19 clinicians such as Dr Andrea Cossarizza (Professor of Immunology at the University of Modena and Reggio Emilia School of Medicine in Italy) - players have been marking cell populations on graphs which help scientists further understand how COVID-19 specifically affects blood cells. With over 115 million submissions made in the past year, players have helped to produce data that would not exist without the efforts of EVE's dedicated players around the world.
"Nominees like EVE Online are setting the standard for innovation and creativity on the Internet," said Claire Graves, Executive Director of The Webby Awards. "It is an incredible achievement to be selected among the best from the 13,500 entries we received this year."
"The third phase of Project Discovery has captured the attention of players, press and onlookers around the world" said Bergur Finnboggason, Creative Director for EVE Online. "Our Webby Awards nomination recognising the effort of players who participated in Project Discovery is utterly fantastic, we strove to do something meaningful with its latest iteration, and the response of players has gone above and beyond what we dreamed could happen."
People can vote from now until 6th May by visiting the Webby Awards voting page, with winners announced at the final ceremony on 18th May. We're sure we're not alone in wishing EVE Online the best of luck, so get out and vote to make this wish a reality.
Don't miss out on our incredible EVE Online interview series, where you can hear Bergur and the other directors share the behind-the-scenes goings on at CCP games. Our latest entry on meme wars, fleet formations, and intergalactic peace was published just yesterday!
MMOGames.com is committed to bringing you all the freshest, funniest, and most insightful MMO news. If you enjoyed this content, why not share it with your community? And make sure that you never miss our updates and exclusive giveaways by following and favouriting us on Instagram, Twitter, and Facebook.