...and with pretty good reason, all things considered. An item included with the Fallout 76 Collector's Edition has drawn the ire of those who purchased the bundle over the construction of a bag, which appeared to be made of a higher quality material than what was actually received.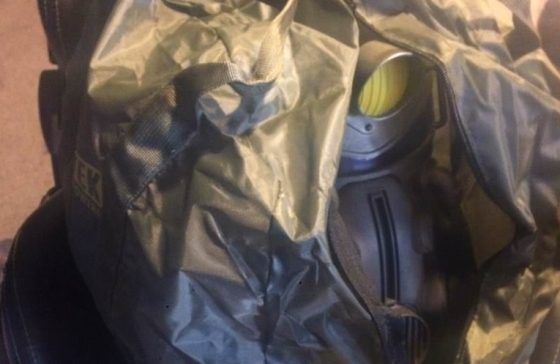 Pictured above is one buyer's snapshot of the bag in question, which was described in the promotional material as being a canvas bag but ended up being made of "cheap nylon." The bag was part of several items in the CE, which came to a total of $199 in cost.
Making matters worse, Bethesda announced on Twitter that it has begun issuing compensation in the form of 500 Atoms, the game's store currency. That's approximately $5, which is reportedly enough to get you an in-game door and have 200 Atoms left burning in your pocket. The store does sell a character skin that's toting an actual canvas bag, but that costs 700 Atoms.
Why the bait-and-switch? According to Fallout's Twitter, it's a matter of material supply. "Unfortunately, due to unavailability of materials, we had to switch to a nylon carrying case in the Fallout 76: Power Armor Edition," reads a tweeted response.
This response is from one player's account of their experience with customer support, which explained that the canvas bag was a "prototype" and that "we aren't planning to do anything about it." Bethesda apologized to the customer in question, stating that the support member is a contract employee and not directly employed by Bethesda. "The support response was incorrect and not in accordance with our conduct policy," agreed the company.
Our Thoughts
Who knew that one company would screw up so royally with a bag. A bag! That most rudimentary of suitcase pieces! We would expect more out of a AAA studio, both in terms of construction, communication and response to the matter.