Things have gotten a little dark in the Goodgame Empire Halloween event. The typically light-hearted and cartoonish MMORTS has decided to celebrate Halloween properly this year, as players can now steal each others' souls. All's 'fear' in love and war, it seems.
Goodgame Empire Halloween Events
The Soul Collector event will kick off on 22nd October and run until 5th November. Players must be level 10 to participate, but those that do can reap some unique rewards. At the start of the event, a new currency dubbed 'souls' will be dished out to participants. Players can then attack one another to start reaping those souls, allowing them to truly embody the 'death incarnate' vibe.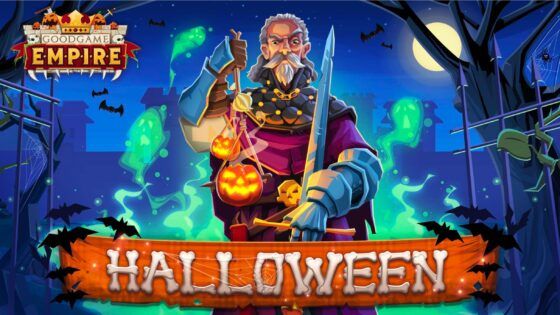 At the end of the event, the total souls will be calculated and exchanged for some spooktacular rewards. These rewards are still redeemable with the right amount of rubies for those players that missed out on the soul-sucking bonanza. Although to make things easier, players can wield specific skins and boosters to maximise their soul intake.
The Nail-Biter event is a long-term event running from 8th October to 2nd November. For this, participating players must be at least level 50 and will receive points during the LTPE runtime. Powerful rewards await depending on players' points and ranking.
Goodgame Empire Halloween Gifts & Sales
Of course, no Halloween event is complete without treats to accompany the tricks. So from 8th October to 6th November, players need only login to redeem a free gift within a 24-hour timeframe. Bear in mind that players must be level 6 to qualify.
And finally, sale days will run from 22nd October to 1st November, offering up some amazing Halloween content as well as up to 300% bonus content for users. Be sure to swing by the browser-based title's website to redeem your rewards and get ready for a lucrative Halloween.
MMOGames.com is committed to bringing you all the freshest, funniest, and most insightful MMO news. If you enjoyed this content, why not share it with your community? And make sure that you never miss our updates and exclusive giveaways by following and favouriting us on Instagram, Twitter, and Facebook.