Do you remember Greed Monger? It was one of the early Kickstarter MMOs that promised the world and then just kinda fell off the face of the planet for a while. Until it returned with a hunk of drama (it was a whole saga) and a cancellation and then decided it was back in development. However, we haven't heard much since then.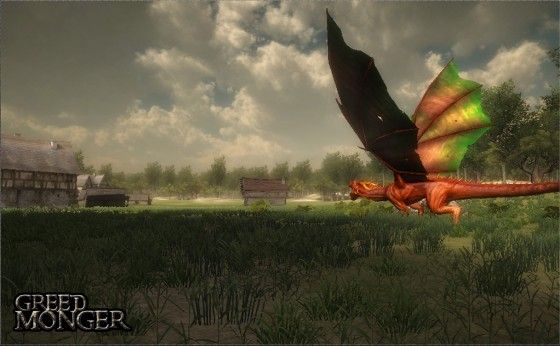 So when the news came across our desk today that Greed Monger is issuing refunds to its 2012 backers due to some luck Jason Appleton has had in the cryptocurrency market... well, wouldn't you be surprised? So many Kickstarter projects spring up with grand promises only to go dark and all those who eagerly backed in the early days are left feeling dry, so it's pretty awesome to see that this time, Appleton is following through with his promise, though he does state in his Kickstarter update that he is limited to just $2,000 per day as he is doing the refunds through PayPal, but he seems pretty glad to be able to do this:
"I can't tell you all how happy being able to do this is making me. This has been a plague on my mind YEARS!!"
It's certainly sad that Greed Monger wasn't able to see the light of day for all those who were interested in the game, but at least we've finally got something of a happy conclusion to this tale. If you happened to back Greed Monger back in 2012, you can request your refund here.
Our Thoughts
We honestly can't believe the refunds are actually happening, it felt as if we'd never heard from Greed Monger ever again to be completely honest, but we're certainly glad to be wrong on this front! Make sure to claim your Greed Monger refunds if you did back the game.
Source: Kickstarter via MassivelyOP
Related Articles About Greed Monger
The Saga of Greed Monger's Development Hell
Greed Monger Is Canceled Taking $90,000 With It
Abandoned MMORPG Greed Monger is Back in Development
What Ever Happened To… Vol 2