It's a good day for Twitch streamers and influencers in general who have decided to make a career out of doing what they love, something which can often be a precarious venture. For those of us who enjoy watching our favourite gamers do their thing (sometimes with a hint of envy, if we're honest) it's easy to forget that the unconventional nature of the work also means that the benefits of a traditional job fall by the wayside. Like free cake in the staff kitchen.
Now these unorthodox celebrities have been offered a boon by the very same union that represents the A-listers of Hollywood, as the Screen Actors Guild - American Federation of Television and Radio Artists (SAG-AFTRA), in a recent chat with Backstage, have begun to move forward with an agreement that will take the influencers of platforms like Twitch, TikTok, Instagram and Facebook under their very large wing.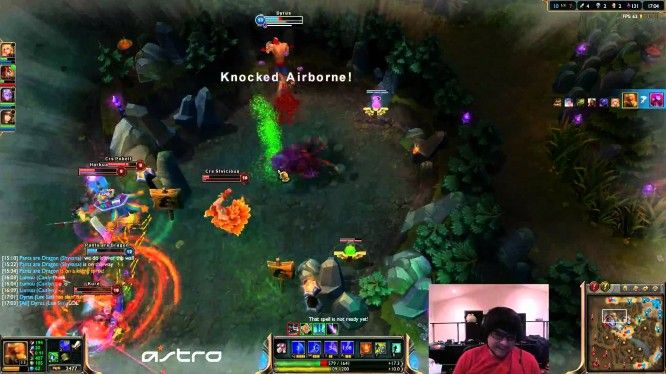 Under the SAG-AFTRA Influencer Agreement, influencers will be given new opportunities, representation and benefits such as health and pension schemes. Not to mention the bragging rights of sharing the same union as Brad Pitt.
"The Influencer Agreement was created in response to the unique nature of Influencer-generated branded content and offers a new way for influencers to work under a SAG-AFTRA agreement. We want to be able to support both current and future SAG-AFTRA members in this space and for them to be able to access the benefits of union coverage," said SAG-AFTRA President Gabrielle Carteris in a statement to Backstage.
As new paths are forged by an ever-evolving industry led by consumer habits, it's important to ensure that your rights remain intact and to know that you are not alone - even when you're streaming WoW from your bedroom on a daily basis. Like most things in life, there are reasons to be cautious, but we can see this providing a welcome safety net for those that have already found success with their streams, and encourage those who have yet to take the plunge to follow their dreams.
MMOGames.com is committed to bringing you all the freshest, funniest, and most insightful MMO news. If you enjoyed this content, why not share it with your community? And make sure that you never miss our updates and exclusive giveaways by following and favouriting us on Instagram, Twitter, and Facebook.