The free-to-play multiplayer world has a new FPS to take a look at. Today marks the beginning of the Ironsight open beta launch, granting everyone their opportunity to hop into the game and join in with Founders who were already granted access...who hopefully don't have, like, weapons that will one-shot the new arrivals or something.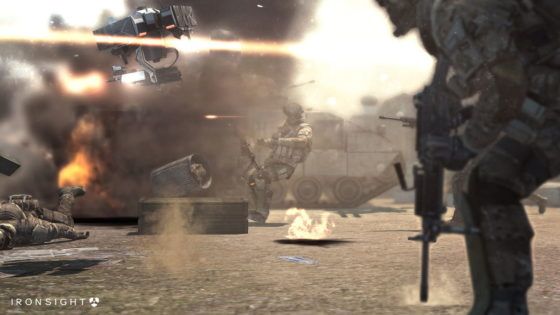 The new open beta build for Ironsight will feature four new maps, new PvP and PvE modes, and a new ranking system to climb. Patch notes are expected to post on the game's official forums but are currently not available at the time of this writing.
Ironsight is expected to continue updating with 10 different planned maps, an offering of 100 different weapons, and social features such as in-game clans and clan battles. As one would expect of an open beta, the game is fully free-to-play; you're welcome to take a closer look on the website.
Our Thoughts
Ironsight is definitely arriving in a very crowded free-to-play genre, both in general and with shooters specifically. That said, perhaps the game's sense of future-tech will be enough to drive up interest. We're looking forward to seeing how players take to this new title.
Source: press release
Articles Related to Ironsight
Ironsight Game Page
The MMO Alpha and Beta List
Hunt: Showdown Sets a Date for Closed Alpha Testing