It doesn't seem that long ago that we were reporting on the grand finalists following the MDI Cup's conclusion. But, then again, as we emerge from the UK lockdown, time still feels a little warped. Either way, the WoW MDI world champions have been crowned - and it was a bit of a thrashing to say the least. Not only that, but we also have the Arena World Championships Season One Finals to look forward to this weekend.
The top teams from the AWC are competing on Saturday for their share of a $200,000 (USD) prize pool. Only four teams remain from more than 200 initial competitors from Europe and North America. The PvP action will crown the Regional Champions, and promises to be just as much of a nail-biter as the MDI.
Details
Venue: The Warcraft YouTube Channel
Dates: EU - Saturday 1st May / NA - Sunday 2nd May
Start Time: 10:00AM PT
Prize Pool: $100,000 per region
Format: 3v3, Best of five / Best of seven finals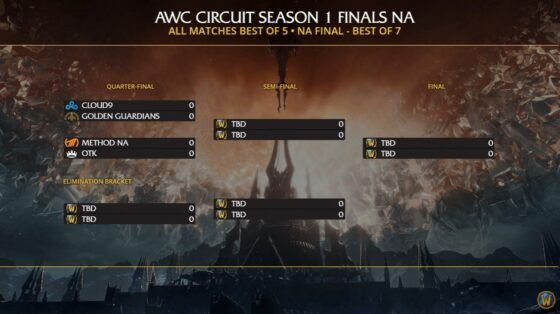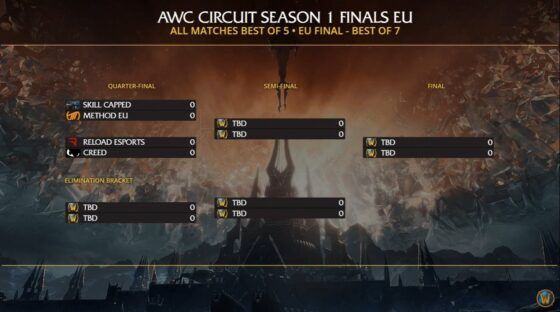 MDI Global Finals Results
Of course, we're all hoping that these finals will be as entertaining as the MDI Global Finals last weekend, which saw Echo seize victory in glorious fashion against their opponents. While part of us were rooting for underdogs Golden Guardians, since they just fell short of victory last year, Echo more than earned the $150,000 prize and their spot as WoW MDI world champions. As table-toppers throughout Season 1, they beat Perplexed for a second time with a 3-0 victory.
"Echo and Perplexed were consistently dominant throughout the cups, so it was no surprise to see them battle it out in the Grand Final," said Adrian Archer-Lock, MDI Program Lead. "With Echo's mind-blowingly fast Necrotic Wake in game 1, we knew this was going to be a Grand Final unlike any other. While these are the best dungeon-running teams in the world, no matter how good a team is the beauty of MDI is how unpredictable each match actually is. I can't wait to get Season 2 started and see how teams will continue to evolve."
Say Hello to Daisy
Finally - as we've been keeping such a close eye on WoW's Charity Pet Drive, we're pretty excited to report that Daisy the Sloth has finally been unlocked as the initiative reached its $1m target. Great work everyone! Now parade that sloth around on your back and treat her to the adventures she deserves.
MMOGames.com is committed to bringing you all the freshest, funniest, and most insightful MMO news. If you enjoyed this content, why not share it with your community? And make sure that you never miss our updates and exclusive giveaways by following and favouriting us on Instagram, Twitter, and Facebook.