We've almost reached the end of 2017 which means there are a few holiday beta events taking place. If you're on the lookout for one of these, try Hyper Universe, Saga of Lucimia, or Escape from Tarkov.
Pre-Alpha has begun for high-end backers of Pantheon: Rise of the Fallen.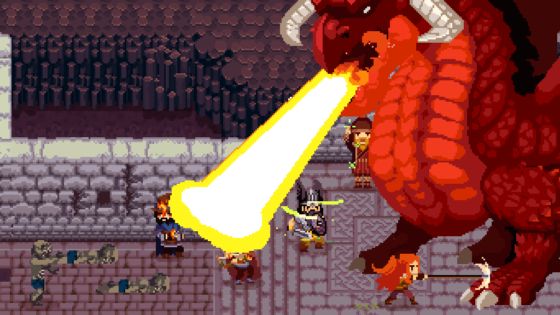 Dragon of Legends
While Dragon of Legends, Wild Buster and OrbusVR all entered Early Access. OrbusVR vows not to have any further wipes, so this could be considered a soft launch.
Moonlight Blade announced they'll be heading to open beta in Korea in January. While TERA for consoles started testing this week.
Most excitingly, Conan Exiles has announced a release date of May 8th. This will be for PC, Xbox One, and PS4.
As always there is much more in the list below. Keep an eye out for the new

flag which will tell you what was added this week.
Don't forget to place a vote for the best beta of 2017 in our Reader's Choice Awards.

Pre-Alpha & Alpha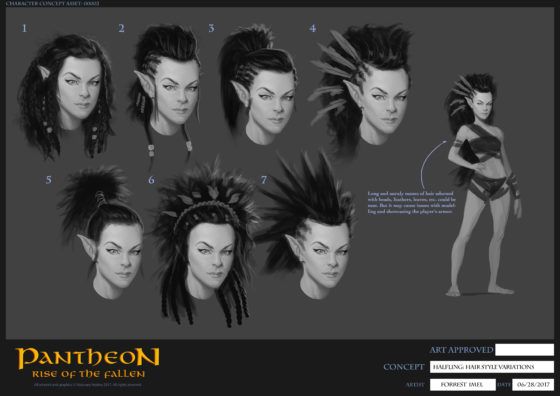 | | | | |
| --- | --- | --- | --- |
| [Arcfall](http://www.mmogames.com/game/arcfall/) | [Official Site](http://www.arcfall.com/) | MMO Survival | |
| Ark Park | [Official Site](http://www.arkparkvr.com/) | Dinosaur VR | Launch Dec |
| [Ashes of Creation](http://www.mmogames.com/game/ashes-of-creation/) | [Official Site](http://www.ashesofcreation.com/) | Fantasy Sandbox MMORPG | Alpha Dec 15 |
| [Bless Online](http://www.mmogames.com/game/bless/) | [Official Site](http://bless.pmang.com/) | MMORPG | Korea Alpha |
| [Camelot Unchained](http://www.mmogames.com/game/camelot-unchained/) | [Official Site](http://camelotunchained.com/) | Fantasy MMORPG | |
| [Children of Ur](http://www.mmogames.com/game/children-of-ur/) | [Official Site](http://childrenofur.com/) | Glitch-revival | |
| Copia | [Official Site](http://coa.r2games.com/) | Strategy Card Game | |
| [Dogma: Eternal Night](http://www.mmogames.com/game/dogma-eternal-night) | [Official Site](http://dogma-universe.com/) | Gothic Horror MMO | |
| [Dual Universe](http://www.mmogames.com/game/dual-universe) | [Official Site](http://www.dualthegame.com/) | Sci-Fi MMORPG | Pre-Alpha |
| [Eco](http://www.mmogames.com/game/eco/) | [Official Site](http://www.strangeloopgames.com/eco/) | Global Survival Game | |
| Empyrion | [Official Site](http://empyriononline.com/) | MMORPG | |
| [Exidium Corp](http://www.mmogames.com/game/exidium-corp/) | [Official Site](http://www.exidiumcorp.com/) | Sci-Fi Sandbox | |
| [Fangold](http://www.mmogames.com/game/fangold/) | [Official Site](https://www.fangold.net/) | Digital TCG | |
| [Forsaken Legends](http://www.mmogames.com/game/forsaken-legends) | [Official Site](http://www.forsakenlegends.com/) | Multiplayer | Formerly MMORPG |
| Islands of Nyne | [Official Site](http://www.islandsofnyne.com/) | Battle Royal | Nov 25 |
| [Little War Online](http://www.mmogames.com/game/little-war-online/) | [Official Site](http://www.littlewaronline.com/) | 2D MMORPG | |
| New Dawn | [Official Site](http://www.newdawn.it/) | Survival Sandbox | |
| [![](https://www.mmogames.com/wp-content/uploads/2014/03/new-flag-round-orange-29x12.png)](https://www.mmogames.com/wp-content/uploads/2014/03/new-flag-round-orange-29x12.png) [Pantheon: Rise of the Fallen](http://www.mmogames.com/game/pantheon-rise-of-the-fallen/) | [Official Site](http://pantheonmmo.com/) | MMORPG | Backer Pre-Alpha |
| Preta: Vendetta Rising | [Official Site](http://www.illion.kr/) | Hack and Slash MORPG | |
| [Project Genom](http://www.mmogames.com/game/project-genom) | [Official Site](http://pgenom.com/) | Sci-Fi Shooter | |
| [Project Gorgon](http://www.mmogames.com/game/project-gorgon/) | [Official Site](http://projectgorgon.com/) | Fantasy MMORPG | |
| Prosperous Universe | [Official Site](https://www.prosperousuniverse.com) | Space | |
| Pumpkin Online | [Official Site](http://www.pumpkin-online.com/) | Non-Combat Game | |
| [Rebel Horizons](http://www.mmogames.com/game/rebel-horizons/) | [Official Site](http://www.rebelhorizons.com/) | Sci-Fi MMO | |
| [Sacrament](http://www.mmogames.com/game/sacrament) | [Official Site](http://sacramentgame.com/) | Indie MMORPG | |
| [SamuTale](http://www.mmogames.com/game/samutale) | [Official Site](http://www.samutale.com/home/) | Sandbox MMO | |
| [Sea of Thieves](http://www.mmogames.com/game/sea-thieves/) | [Official Site](http://www.seaofthieves.com/) | Pirate Adventure MMO | Technical Alpha |
| [Skara - The Blade Remains](http://www.mmogames.com/game/skara-the-blade-remains/) | [Official Site](http://playskara.com/) | MOBA(ish) | |
| Starbourne | [Official Site](https://starborne.com/) | 4X MMORTS | |
| [Tale of Toast](http://www.mmogames.com/game/tale-of-toast/) | [Official Site](https://taleoftoast.com/) | Indie PvP | |
| Untitled Tactical Shooter | [Official Site](http://automaton.uk/projects.html) | Tactical Shooter | From Automaton Games |
| [Valiance Online](http://www.mmogames.com/game/valiance-online/) | [Official Site](http://valiance.shogn.net/) | Superhero MMORPG | |
| Zombie Barricades | [Official Site](http://zombiebarricades.com) | 3rd Person RPG | |
Early Access
[caption id="attachment_75371" align="aligncenter" width="560"]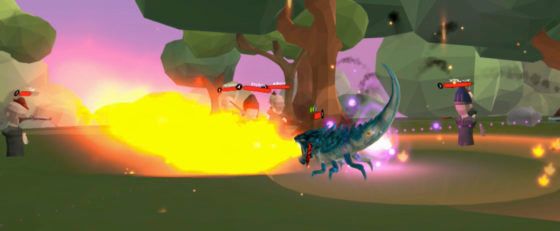 OrbusVR[/caption]
| | | | |
| --- | --- | --- | --- |
| [Abatron](http://www.mmogames.com/game/abatron/) | [Official Site](http://www.abatrongame.com/) | RTS FPS | |
| Age of Heroes VR | [Official Site](http://store.steampowered.com/app/586080/Age_of_Heroes_VR/) | MMORPG inspired VR | |
| [Arena: Cyber Evolution](http://www.mmogames.com/game/arena-cyber-evolution/) | [Official Site](http://www.arenacyberevolution.com/) | Sports MOBA | |
| [Battalion 1944](http://www.mmogames.com/game/battalion-1944) | [Official Site](http://www.battaliongame.com/) | WW2 Multiplayer Shooter | |
| [Boundless](http://www.mmogames.com/game/oort-online/) | [Official Site](http://playboundless.com/) | Voxel Sandbox MMO | |
| Blast Out | [Official Site](http://www.blastout-game.com/) | PvP Brawler | AKA RUiN |
| [Citadel: Forged With Fire](http://www.mmogames.com/game/citadel-forged-with-fire/) | [Official Site](http://www.citadelgame.com/) | Fantasy Sandbox MMORPG | |
| [Conan Exiles](http://www.mmogames.com/game/conan-exiles) | [Official Site](http://www.conanexiles.com/) | Open World Survival | Launch May 8 |
| [Crowfall](http://www.mmogames.com/game/crowfall/) | [Official Site](https://crowfall.com/#/) | Strategy MMORPG | |
| [Dark and Light](http://www.mmogames.com/game/dark-and-light/) | [Official Site](http://www.playdnl.com/) | Dark Survival MMORPG | |
| [Days of War](http://www.mmogames.com/game/days-of-war/) | [Official Site](http://www.playdaysofwar.com/) | WWII Shooter | |
| [DayZ](http://www.mmogames.com/game/dayz/) | [Official Site](https://www.dayzgame.com/) | Zombie Survival | |
| [Descent: Underground](http://www.mmogames.com/game/descent-underground) | [Official Site](http://descendentstudios.com/) | Multiplayer Sci-Fi Shooter | |
| [Divided We Fall](http://www.mmogames.com/game/divided-we-fall/) | [Official Site](http://www.dividedwefall.co/#/) | Team Strategy Game | |
| [![](https://www.mmogames.com/wp-content/uploads/2014/03/new-flag-round-orange-29x12.png)](https://www.mmogames.com/wp-content/uploads/2014/03/new-flag-round-orange-29x12.png) [Dragon of Legends](http://www.mmogames.com/game/dragon-of-legends/) | [Official Site](http://dol.thrivegames.net/) | Online ARPG | |
| [Gloria Victis](http://www.mmogames.com/game/gloria-victis/) | [Official Site](http://gloriavictisgame.com/donation) | Sandbox MMORPG | |
| [Golden Rush](http://www.mmogames.com/game/golden-rush/) | [Official Site](http://store.steampowered.com/app/385890/) | 4-Team MOBA | |
| [Grav](http://www.mmogames.com/game/grav) | [Official Site](http://bitmonstergames.com/games/grav/reborn) | Sci-Fi Sandbox MMO | |
| [H1Z1](http://www.mmogames.com/game/h1z1/) | [Official Site](https://www.h1z1.com/king-of-the-kill/home) | Zombie Survival | |
| [Heavy Gear Assault](http://www.mmogames.com/game/heavy-gear-assault) | [Official Site](https://www.heavygear.com/) | MMO-ish PvP Arena | |
| [Hellion](http://www.mmogames.com/game/hellion/) | [Official Site](https://www.playhellion.com/) | Multiplayer Space Survival | |
| [Hyper Universe](http://www.mmogames.com/game/hyper-universe/) | [Official Site](http://hu.nexon.com/Main/Index) | Side Scroll MOBA | |
| [Islet Online](http://www.mmogames.com/game/islet-online) | [Official Site](http://morenori.com/) | Sandbox MMORPG | |
| [JCB Pioneer: Mars](http://www.mmogames.com/game/jcb-pioneer-mars/) | [Official Site](https://www.jcbpioneer.com/) | Survival Sandbox | |
| [Jeklynn Heights](http://www.mmogames.com/game/jeklynn-heights/) | [Official Site](http://www.jeklynnheights.com/) | Match-Based Multiplayer | |
| [Labyrinth](http://www.mmogames.com/game/labyrinth) | [Official Site](http://labyrinththegame.com/) | CCG RPG | |
| [Line of Defense](http://www.mmogames.com/game/line-defense/) | [Official Site](http://lodmmo.com/) | MMOFPS | |
| [Linkrealms](http://www.mmogames.com/game/linkrealms) | [Official Site](http://www.linkrealms.com/) | Sandbox MMORPG | |
| [Naval Action](http://www.mmogames.com/game/naval-action) | [Official Site](http://www.navalaction.com/) | Naval Sandbox MMO | |
| [Novus Inceptio](http://www.mmogames.com/game/novus-inceptio) | [Official Site](http://www.novus-inceptio.com/) | Sandbox Survival MMO | |
| [Of Kings and Men](http://www.mmogames.com/game/of-kings-and-men/) | [Official Site](http://ofkingsandmen.net/) | Multiplayer Strategy | |
| [One Tower](http://www.mmogames.com/game/one-tower) | [Official Site](http://www.onetowergame.com/) | Micro MOBA | |
| [![](https://www.mmogames.com/wp-content/uploads/2014/03/new-flag-round-orange-29x12.png)](https://www.mmogames.com/wp-content/uploads/2014/03/new-flag-round-orange-29x12.png) [OrbusVR](http://www.mmogames.com/game/orbusvr/) | [Official Site](https://orbusvr.com/) | VR MMORPG | No more wipes |
| [Osiris: New Dawn](http://www.mmogames.com/game/osiris-new-dawn/) | [Official Site](http://osirisnewdawn.com/) | Space Survival Adventure | |
| Out of Reach | [Official Site](http://oorgame.com/) | Survival Sandbox | |
| [Overpower](http://www.mmogames.com/game/overpower) | [Official Site](http://www.overpowergame.com/) | MOBA-Style MMOFPS | |
| [Pathfinder Online](http://www.mmogames.com/game/pathfinder-online/) | [Official Site](https://goblinworks.com/) | Sandbox MMORPG | |
| [PlayerUnknown's Battlegrounds](http://www.mmogames.com/game/battlegrounds/) | [Official Site](http://battlegroundsgame.com/) | Battle Royale Survival | |
| [Quake Champions](http://www.mmogames.com/game/quake-champions/) | [Official Site](https://quake.bethesda.net/en) | Shooter | |
| Riding Out | [Official Site](http://www.ridingout.de/) | Horse MMO | |
| [Rokh](http://www.mmogames.com/game/rokh) | [Official Site](http://www.rokhthegame.com/) | Sci-Fi Survival | |
| [Saga of Lucimia](http://www.mmogames.com/game/saga-lucimia) | [Official Site](https://sagaoflucimia.com/) | Sandbox MMORPG | |
| [Savage Lands](http://www.mmogames.com/game/savage-lands) | [Official Site](http://www.savagelandsgame.com/) | Multiplayer Survival | |
| [Shroud of the Avatar](http://www.mmogames.com/game/shroud-avatar/) | [Official Site](https://www.shroudoftheavatar.com/) | Fantasy MMORPG | |
| [Star Citizen](http://www.mmogames.com/game/star-citizen/) | [Official Site](https://robertsspaceindustries.com/) | Spaceship Simulator | |
| Tactical Monsters Rumble Arena | Official Site | Arena PvP | |
| [The Black Death](http://www.mmogames.com/game/black-death/) | [Official Site](http://www.small-impact.com/BlackDeath/) | Medieval Survival MMO | |
| [The Exiled](http://www.mmogames.com/game/the-exiled/) | [Official Site](http://www.the-exiled.co/home#_=_) | PvP Sandbox | |
| [The Isle](http://www.mmogames.com/game/isle/) | [Official Site](http://findtheisle.com/) | Dinosaur Survival | |
| The Culling | [Official Site](http://theculling.com/) | Battle Royale Shooter | |
| [Throne of Lies](http://www.mmogames.com/game/throne-of-lies/) | [Official Site](https://www.throneoflies.com/) | Social Deduction | |
| Tiger Knight Empire At War | [Official Site](http://tk.oasgames.com/) | PvP Strategy | |
| [TUG](http://www.mmogames.com/game/tug/) | [Official Site](http://www.nerdkingdom.com/) | Sandbox Survival | |
| [Utherous](http://www.mmogames.com/game/utherous) | [Official Site](http://utherous.com/) | Fantasy Sandbox MMORPG | |
| [Valnir Rok](http://www.mmogames.com/game/valnir-rok/) | [Official Site](http://reverbinc.us14.list-manage.com/track/click?u=3bf7cfebe67d59589d33ba07a&id=e3137ed786&e=5684d37e2a) | Norse Sandbox | |
| VRobot | [Official Site](https://luden.io/vrobot/) | Robot Smash VR | |
| [![](https://www.mmogames.com/wp-content/uploads/2014/03/new-flag-round-orange-29x12.png)](https://www.mmogames.com/wp-content/uploads/2014/03/new-flag-round-orange-29x12.png) Wild Buster | Official Site | Sci-fi Hack'n'Slash | |
| [Wild Terra](http://www.mmogames.com/game/wild-terra/) | [Official Site](http://www.playwildterra.com/) | Sandbox MMORPG | |
| [Wild West Online](http://www.mmogames.com/game/wild-west-online/) | [Official Site](https://www.playwwo.com/) | Wild West Sandbox MMORPG | |
| Win That War! | [Official Site](http://www.libredia.com/games/item/204-win_that_war) | MMORTS | |
Closed Beta
[caption id="attachment_71592" align="aligncenter" width="560"]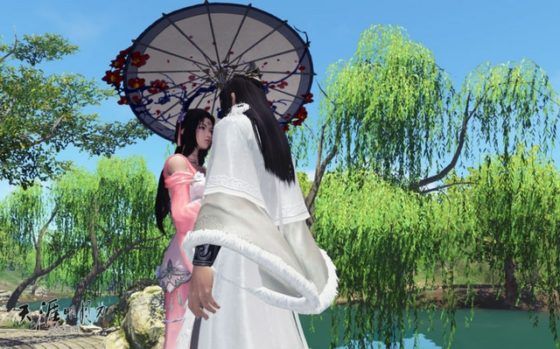 Moonlight Blade[/caption]
| | | | |
| --- | --- | --- | --- |
| Ascent: Infinite Realm (A:IR) | [Official Site](https://www.airthegame.com/teaser) | MMORPG | Korean Only |
| [Closers](http://www.mmogames.com/game/closers/) | [Official Site](http://closers.enmasse.com/) | Anime Action RPG | |
| [Dauntless](http://www.mmogames.com/game/dauntless/) | [Official Site](https://playdauntless.com/) | Co-op Action RPG | Open Beta in 2018 |
| Dead Maze | [Official Site](http://deadmaze.com/beta/) | Zombie Iso MMO | |
| [Durango](http://www.mmogames.com/game/durango/) | [Official Site](http://durango.nexon.com/en) | Mobile Dinosaur Survival | Launches Q4 2017 |
| [Escape From Tarkov](http://www.mmogames.com/game/escape-tarkov/) | [Official Site](http://www.escapefromtarkov.com/) | Military MMO | |
| Fairy Tale: Hero's Journey | [Official Site](http://fairytail.gamesamba.com/) | Online RPG | |
| Fringe Wars | Official Site | Space MOBA | Spring 2018 |
| Ironsight | [Official Site](https://ironsightgame.com/) | FPS | |
| [Legends of Aria](http://www.mmogames.com/game/legends-of-aria/) | [Official Site](https://www.legendsofaria.com/) | Sandbox MMORPG | "Coming Soon" |
| [Lost Ark](http://www.mmogames.com/game/lost-ark/) | [Official Site](http://lostark.game.onstove.com/) | Diablo-esque Action Game | Korea Only |
| [Luna Online](http://www.mmogames.com/game/luna-online-reborn/) | [Official Site](https://subagames.com/Luna/Welcome.aspx) | Anime MMORPG | SE Asia Beta |
| Magic: The Gathering Arena | [Official Site](https://magic.wizards.com/en) | Card Game | |
| [![](https://www.mmogames.com/wp-content/uploads/2014/03/new-flag-round-orange-29x12.png)](https://www.mmogames.com/wp-content/uploads/2014/03/new-flag-round-orange-29x12.png) [Moonlight Blade](http://www.mmogames.com/game/moonlight-blade/) | Official Site | MMORPG | Korea Open Beta January |
| PigBang | [Official Site](http://pig-bang.com/) | Mobile MOBA | |
| [Royal Blood](http://www.mmogames.com/game/royal-blood/) | Official Site | Mobile MMORPG | |
| Runewards | [Official Site](https://www.runewards.com/) | CCG | iOS Beta |
| [Shadowgun Legends](http://www.mmogames.com/game/shadowgun-legends/) | [Official Site](http://www.shadowgunlegends.com/) | Destiny-like Mobile | |
| Shattered Skies | [Official Site](http://shatteredskies.freereign.net/) | Survival Shooter | |
| [Shot Online Golf](http://www.mmogames.com/game/shot-online-golf/) | [Official Site](http://shotonline-golf.webzen.com/en/beta/teaser) | Golf the MMO | |
| [Soul Master](http://www.mmogames.com/game/soulmaster) | [Official Site](http://soulmaster.gamigo.com/) | RTS/RPG Blend | |
| Space Junkies | [Official Site](https://spacejunkiesgame.com/) | VR Shooter | By Ubisoft |
| Switchblade | [Official Site]() | 5v5 Vehicle Arena | PC & PS4 |
| [![](https://www.mmogames.com/wp-content/uploads/2014/03/new-flag-round-orange-29x12.png)](https://www.mmogames.com/wp-content/uploads/2014/03/new-flag-round-orange-29x12.png) TERA | Official Site | MMORPG | PS4 & Xbox One |
| [Total War: ARENA](http://www.mmogames.com/game/total-war-arena/) | [Official Site](https://totalwararena.asia/) | RTS Battle | |
| [Worlds Adrift](http://www.mmogames.com/game/worlds-adrift/) | [Official Site](https://www.worldsadrift.com/) | Sandbox MMO | |
Open Beta
[caption id="attachment_157410" align="aligncenter" width="560"]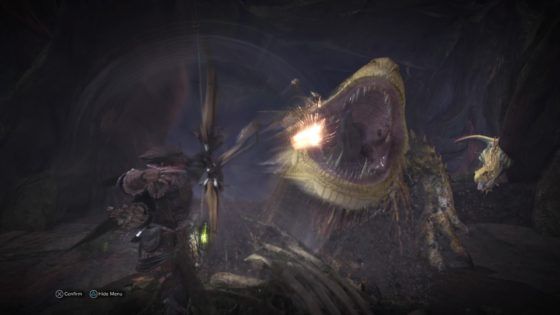 Monster Hunter World[/caption]
| | | | |
| --- | --- | --- | --- |
| Battlesplash | [Official Site](http://battlesplash.com/) | Water Shooter | |
| [Ever, Jane](http://www.mmogames.com/game/ever-jane) | [Official Site](http://www.everjane.com/) | Jane Austen MMORPG | |
| INSIDIA | Official Site | Strategy PvP | |
| [Life is Feudal](http://www.mmogames.com/game/life-is-feudal/) | [Official Site](http://lifeisfeudal.com/) | MMORPG | |
| Monster Hunter World | Official Site | ARPG | Console |
| [Paladins](http://www.mmogames.com/game/paladins) | [Official Site](http://www.paladins.com/) | Team-Based Shooter | |
| [Paragon](http://www.mmogames.com/game/paragon) | [Official Site](https://www.epicgames.com/paragon/en-US/home) | MOBA | |
| Pocket Legends Adventures | [Official Site](http://www.spacetimestudios.com/content.php?608-Announcing-Pocket-Legends-Adventures) | Mobile MMORPG | |
| [Supernova](http://www.mmogames.com/game/supernova/) | [Official Site](https://supernovagame.com/) | Sci-fi MOBA | |
| Tannenberg | [Official Site]() | WW1 Shooter | |
| Transformers Online | Official Site | Overwatch a-like | Chinese Beta |
Crowdfunding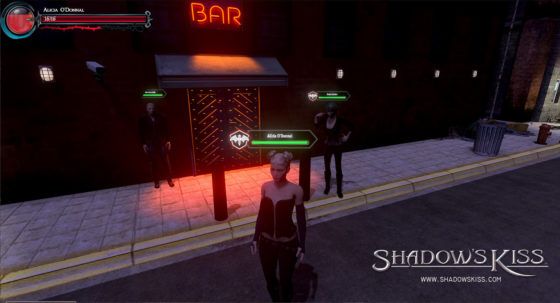 | | | | |
| --- | --- | --- | --- |
| [Citadel of Sorcery](http://www.mmogames.com/game/citadel-of-sorcery/) | [Open Donation](http://www.citadelofsorcery.com/2012-11-09-08-44-18/about-the-patron-team) | MMORPG | |
| [City of Titans](http://www.mmogames.com/game/city-of-titans/) | Kickstarter | Superhero MMORPG | Coming Soon |
| [Exile Online](http://www.mmogames.com/game/exile-online) | [Gofundme](https://www.gofundme.com/exile-online-a-cyberpunk-mmo) | Dystopia Cyberpunk | In Development |
| [Pantheon: Rise of the Fallen](http://www.mmogames.com/game/pantheon-rise-fallen/) | [Open Donation](http://www.pantheonmmo.com/join/sign_up/) | Fantasy MMORPG | |
| [Sacrament](http://www.mmogames.com/game/sacrament) | [Patreon](https://www.patreon.com/SacramentGame?ty=h) | Indie MMORPG | |
| [Shadow's Kiss](http://www.mmogames.com/game/shadows-kiss/) | [Patreon](https://www.patreon.com/shadowskiss?ty=h) | Vampire Adult MMORPG | |
| [Star Citizen](http://www.mmogames.com/game/star-citizen) | [Open Donation](https://robertsspaceindustries.com/pledge) | Space Simulator MMO | |
| [Valiance Online](http://www.mmogames.com/game/valiance-online/) | [Open Donation](http://valiance.shogn.net/donate) | Superhero MMORPG | Ongoing |
Announced But Unplayable
[caption id="attachment_158186" align="aligncenter" width="560"]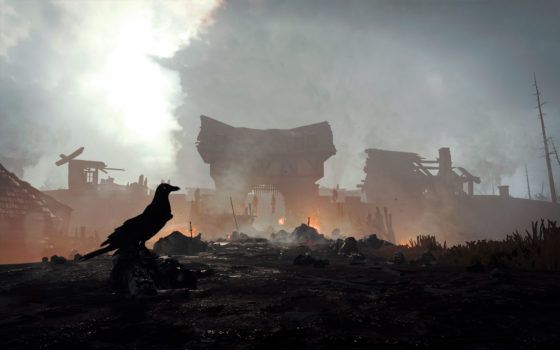 Vermintide 2[/caption]
| | | | |
| --- | --- | --- | --- |
| Aion Tempest | Official Site | Mobile MMORPG | |
| [The Amazing Eternals](http://www.mmogames.com/game/keystone/) | [Official Site](https://www.amazingeternals.com) | FPS-Deckbuilding Strategy | Formerly Called Keystone, Development Stopped |
| Ascent: Infinite Realm (A:IR) | [Official Site](https://www.airthegame.com/teaser) | MMORPG | Beta in 2018, Formerly Project W |
| Blade and Soul 2 | Official Site | Mobile Game | Releasing 2018, NCSoft |
| Blade and Soul Revolution | Official Site | Mobile MMO | By Netmarble |
| [Breakaway](http://www.mmogames.com/game/breakaway/) | [Official Site](https://playbreakaway.com/) | Sport Brawler | Hiatus |
| [Chronicles of Elyria](http://www.mmogames.com/game/chronicles-elyria/) | [Official Site](http://chroniclesofelyria.com/) | Sandbox MMORPG | |
| [City of Titans](http://www.mmogames.com/game/city-of-titans/) | [Official Site](https://cityoftitans.com/) | Superhero MMORPG | Pre-Alpha 2017 |
| Harry Potter: Wizards Unite | [Official Site](https://www.harrypotterwizardsunite.com/) | HP Mobile ARG | Created by Niantic who made Pokemon Go |
| [Lineage Eternal](http://www.mmogames.com/game/lineage-eternal/) | [Official Site](http://global.ncsoft.com/global/gamenservice/playncgames.aspx?game=LE&category=MMO) | Action MMORPG | Delayed, Called Project TL |
| Maguss | [Official Site](http://maguss.org) | Magic Location Based ARG | Harry Potter meets Pokemon Go |
| Pantropy | [Official Site](http://www.playpantropy.com/) | MMOFPS | Kickstarter in Nov |
| Project Z Online | Official Site | Tab Target MMORPG | By ChangYou |
| Seed | [Official Site](https://seed-project.io/) | Survival | |
| [Ship of Heroes](http://www.mmogames.com/game/ship-of-heroes/) | [Official Site](https://www.shipofheroes.com/) | Superhero MMORPG | Alpha Dec 2017, Beta Dec 2018 |
| Untitled Funcom Conan Game | Official Site | Turn-based Strategy | |
| Vermintide 2 | Official Site | Warhammer Shooter | |
| God Slayer Online | Official Site | MMORPG | By ChangYou |