Merry Christmas and a Happy New Year from MMOGames! Each month, MMOGames will provide you with a rundown of all our best MMO games news, insights, giveaways and articles. This month's MMO Gaming Recap introduces our new look, our review of WoW Shadowlands, our Christmas gaming gear reviews, our team-review of Spellbreak, Feelgood Friday gaming news, loads of festive giveaways, and a free PS4 Pro controller worth $200. #ILoveMMOGames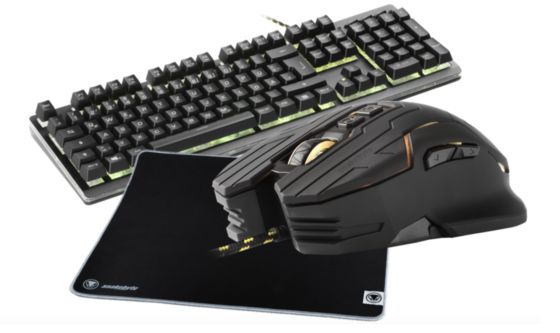 Christmas Loot for Gamers - Image Credit: Snakebyte
New Year = New MMOGames
A makeover for everyone's favourite gaming news, reviews, insights, and giveaways site was long overdue. In an homage to the founding years of gaming, we've replaced our outdated 90's look by going further back in time for a retro 80's feel. But that lick of paint is just the beginning, we have huge and exciting plans in store for MMOGames. Read me!
MMO Games Reviews and Articles
"Flying through a ravine coated in poison with fireballs shooting over my shoulder, it was clear that Dorothy wasn't in Verdansk anymore." We assembled the MMOGames writers to play and review the cel-shaded magical battle-royale Spellbreak to see how it fares against Fortnite and Warzone. Each writer shared their opinions on the game before an introduction to Spellbreak's narrative-based update. Read me!
"It's time for Azeroth's heroes to sally forth once more to lands unknown to battle horrors unknown… we leave at daybreak." Leaning on the expertise of our resident World of Warcraft aficionado, we wrote an in-depth review of WoW Shadowlands. The review has been written so as to be useful for new and returning players, so if you're interested in the latest afterlife themed expansion from the undisputed king of MMOS, this is the ideal place to start. Read me!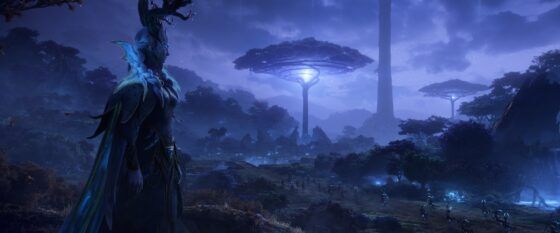 "Let's face it, the best thing about Christmas is the gaming gifts. In light of that, we've selected the premium gaming gear that any serious gamer should be delighted to receive in their stocking." Christmas may be over, but that doesn't make the products in our Ultimate Christmas Gaming Giftlist any less appealing. With the January sales beginning tomorrow, now is a great time to get your hands on some of this premium gaming loot. Each product was reviewed in-house and we don't receive any affiliate benefits for promoting them, so you know that MMOGames reviews are reviews that you can trust. Read me!
MMO Games Giveaways
It looks like game publishers were feeling the spirit of Christmas this year because December was a fantastic month for giveaways - most of which are still active. But first, we have a free Nacon Revolution Unlimited Pro PS4 Controller worth $200 to give away. Our competition hasn't received many entries so by sharing this post with the hashtag #ILoveMMOGames you stand an extremely good chance of winning the best console controller ever made. Read me!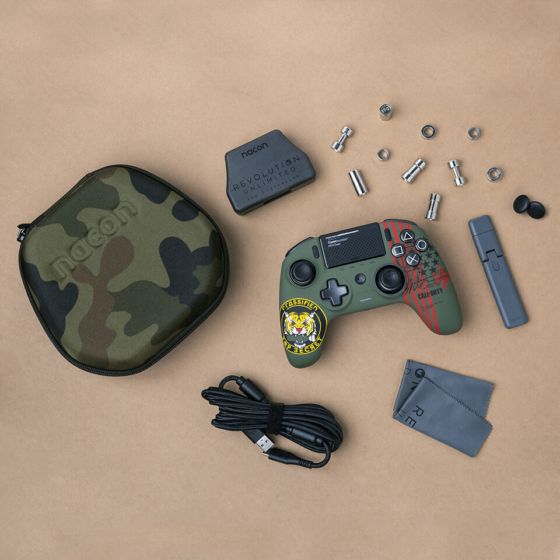 Many MMOGs ran festive Christmas giveaways which are still running until mid-January, at the time of writing we still have giveaway keys for LOTR-inspired high-fantasy game, The Third Age; for one of our favourite anime MMOs, Fiesta Online; and for Webzen's great MMOs C9 and MU Online. So get ready to don your santa hats and ride your sleighs because Mr.Claus is still very much in town and his sack is bulging. All you need to do is visit our giveaway page and the loot is yours! Claim me!
We also have a non-Christmassy giveaway that's still active from early December for the closed beta of M.A.R.S. (Mercenary Assault and Recon Squad). So if you want early-access to a great looking game with exciting PvP and PvE combat, look no further. Claim me!
The Epic Games Store has been giving away a free game every day, and we're posting each of them to our Twitter feed. Be sure to follow us so you don't miss out on more. Follow me!
We still have other freebies for you too, simply scroll down on our giveaways page to see which are still active and follow us on social media to make sure you catch our next ones.
New MMO Games, Playtests, and Trailers
December was quite the month for new game releases. Though it wasn't the now-controversial Cyberpunk 2077 that broke records for the fastest downloaded PC game of all time. Apologies, but you're going to have to click me to find out who did.
As Guardians of the Galaxy showed us, why choose between sci-fi and superheroes when you can have both? We posted twice about upcoming spacefaring MMO, Ship of Heroes - a game that has really built a crowd during its years of development, and with good reason. In our first update, we gave our readers the lowdown on a "ship-ton" of assets they released (read me) and then just this morning we posted again about their festive video which see's Santa Claus take some names (while showing off new features, naturally) (read me too). We've posted dozens of times about this ambitious indie title, you can find it all here.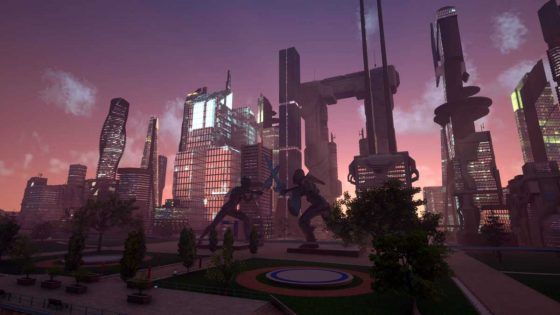 MMO Game Updates, Events, DLCs, and Patches
WoW Classic has a way of making old (and in this case "dead") content seem fresh. Shadow of the Necropolis is the latest update to grace the vintage title and it features all the undead goings on that you could hope for during these dark winter months. Find out all that the floating necropolis of Naxxramas has in store for foolhardy adventurers here. Read me!
Final Fantasy XIV released a pitch-perfect patch that felt big enough to be deemed a mid-size expansion. It contains a new quest, new raid, multiple new dungeons and plenty more. We summarized the details for you because we're great like that. Read me!
Last month, we wrote about GTA Online's amazing new island Heist, Cayo Perico. Since we expounded its virtues, Rockstar have added even more bonus content. Until January 14th, Cayo Perico's bonuses are still active. It also features plenty of freebies, new items, and discounts on property and vehicles. Not too shabby, eh? Read me!
If our special MMOGames team-review didn't get you interested in the wizardry and witchcraft of battle-royale game Spellbreak, perhaps this breakdown of their new narrative hybrid storytelling will do the trick. The 12-week campaign is now well underway, so be sure you don't miss out! Read me!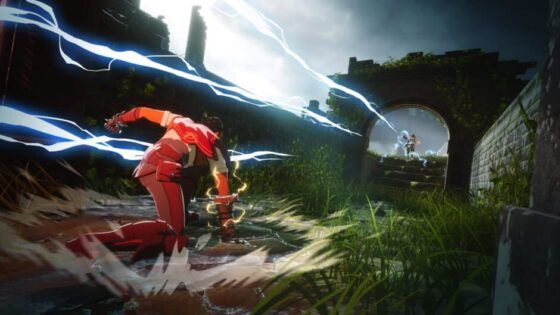 For a more realistic battle-royale, look to PUBG's season 10 where the sky is truly the limit. The new map has players scuttling and ducking for cover on the rooftops of skyscrapers. We haven't gotten around to playing it ourselves yet, but from what we've seen it looks like a pretty exciting place for a shoot 'em up rumble. Read me!
Other MMO Games News
We've decided to make a regular occasion out of our #FeelgoodFriday gaming news. This month though, it seemed like Feelgood Friday = Fall Guys Friday because the jellybean-themed assault course rumble twice impressed us with their charitable giving and fundraising. In our first update, we wrote about their collaboration with War Child UK and then later in December we wrote about their celebrity charity livestream event. The following links also describe some impressive altruistic gaming projects from Jingle Jam, Stand Up to Cancer, and the Eden Reforestation Project. So whichever cause grabs you, be sure to read me! And read me too!
December saw the release of the results of The Game Awards, but we know that most of you were probably too busy to watch the full ceremony. So, being the saints that we are, we summarized and published every single result along with the runners up and nominees. Find out if your favourite MMO made the list. Read me!
MMOGames.com is committed to bringing you all the freshest, funniest, and most insightful MMOGames news and content. If you enjoyed this recap, why not share it with your community? And to make sure that you never miss our updates and exclusive giveaways by following and favoriting us on Instagram, Twitter, and Facebook.