Each month, MMOGames.com will provide you with a rundown of all our best MMO games news, insights, giveaways and articles.
MMO Games Reviews and Articles
"The skies had returned to blue and while the storming vortex raged a little less fiercely, tentacles squirmed out from within to create a Cthulhu-esque horror scene." We were granted early access to review Conan Exiles new Isle of Siptah expansion. How did we use the time? Getting as deep into the island's ominous Lovecraft-inspired Vortex as we could. Read me!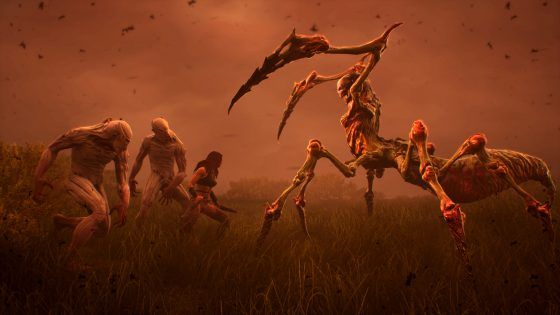 "We went a lot deeper into the lore and back to the original Howard for the deeper layers of the story." After playing the Conan Exiles expansion, we set up an interview with Funcom's Chief Creative Officer and delved deep into the inspirations behind the game, their plans for magic integration, and so much more. Read me!
"The Unsung Heroes of New Eden!" Following our interview theme, we secured an exclusive Eve Online Interview with their creative director and their brand director. These are the first two entries in a really special interview series that any Eve Online fans would be foolish to miss:
In the first part, they discuss the effects of Covid-19, gaming habits, finding inspiration in Sid Meier's Civilisation series, and the hidden depths of Eve's in-game economy. Read me!

In the second part, we delved into their greatest success stories, their citizen-science program, the introduction of quadrants, World War Bee II, proxy wars, and the Triglavian Invasion. Read me!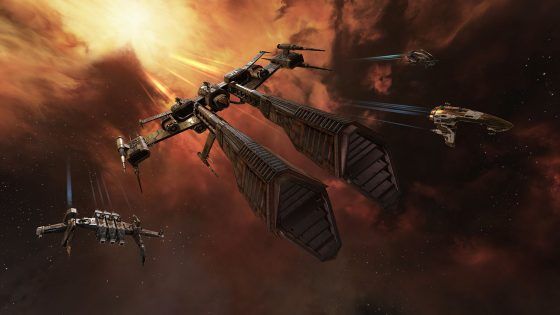 MMO Games Giveaways
Sadly, all of our giveaway tokens for September have been used up (including a highly popular one for The Great War Supremacy). Stay tuned to our Giveaways page to ensure you don't miss out in October.
New MMO Game Releases, Playtests, and Trailers
Never mind pulling rabbits out of hats, the magical battle-royale game we've been waiting for, Spellbreak, has arrived. The F2P game by Proletariat is now playable on the Epic Games Store, PlayStation 4, Xbox One and Nintendo Switch. So grab your magical gauntlets and find out all the details here. Read me!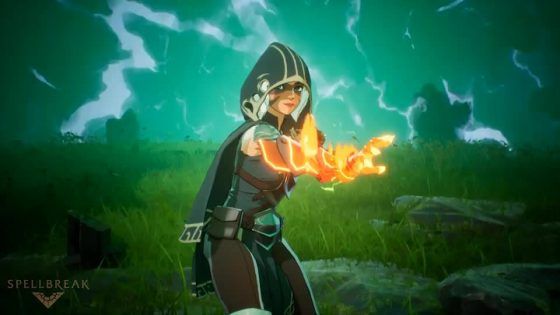 MMO Game Updates, DLCs and Patches
There's been a "fur-midable" update to pet-themed MMO Aura Kingdom. If you, like us, are fans of all things cute, cuddly and dangerous, then don't hesitate to get stuck in and discover the new secrets of Kitami, aka The God of Battle. Read me!
Are you ready to eat, drink and be Berry? In more adorable MMO news, Twin Saga has released a brand new dungeon and Senshi companion - Berry. As her name suggests, she is no stranger to pastries and bakeries - providing an extra level of sweetness to this apocalyptic anime MMO. Read me!
The longstanding auto-vehicular football game Rocket League is officially going free-to-play. While no doubt you've heard that news by now, you may not have heard about all of the goodies that you'll receive if you already owned the game and have played it over the last couple of months. If you don't know about this yet, and have a copy of Rocket League - you are in for a treat. Read me!
The underworld of Black Desert Mobile is beckoning to you. The spin-off of classic MMO Black Desert Online just got a whole load scarier by making its dark underworld accessible. To learn more about its features, check out the video-interview with the director featured in our news piece. Read me!
Fiesta Online is keeping the party going with their new token system. In the latest patch the players are being given the chance to collect Item Tokens, newly added in-game tokens which can be exchanged for cash shop currency. The patch also makes some other smaller changes that are particularly beneficial to forgetful players, so don't forget to read all about them! Read me!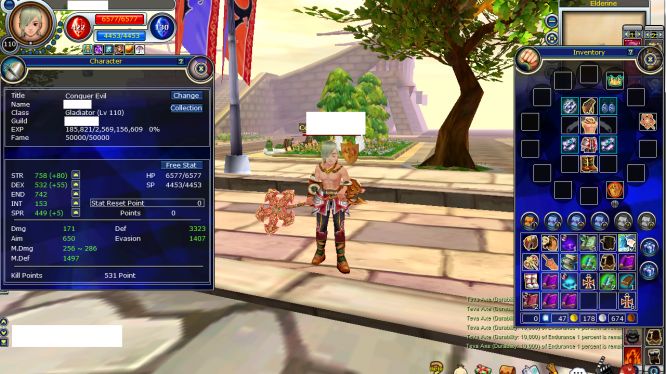 After launching an Alpha and an AMA, city-building MMO Fractured invited its fans to purchase a temporarily discounted "Master Pack". Read me!
Sci-fi classic Eve Online's Triglavian Invasion is reaching its climatic conclusion. In this epic two-year long storyline, the entirety of Edencom is under threat. Now more than ever it's time for Eve players to choose a side. Red or Blue? What will be your pick? Also, don't forget to keep looking at our articles page where we are sharing a super special Eve Online interview series where we unearth the secrets of the Triglavians. Read me!
MU Origin 2 invites players to battle with the elements in their latest update. The most notable change in the 4.1 update introduces the Guide of Void system wherein high-level players can unleashed ultra-powerful monsters trapped in the shards of mirrors. Just be careful what you wish for. Read me!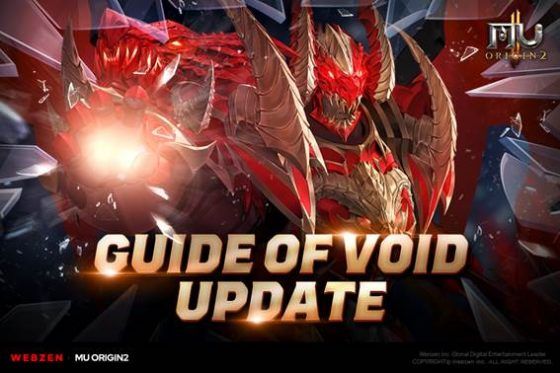 Gamigo's Wolf Team invites their fans to try out the latest map set deep in the jungle. In this unconventional MMOFPS, marines and werewolves fight in a variety of modes in game-play reminiscent of Counter Strike and a setting reminiscent of Dog Soldiers. If you haven't tried this game yet, then we have some good news, it's free-to-play. Read me!
Other MMO Games News
Congratulations to Fall Guys for using their new-found popularity for good. The Takeshi's Castle inspired assault-course mini-game bonanza raised funds for charity. They donated to SpecialEffect - a charity that helps physically disabled people play games! Read me!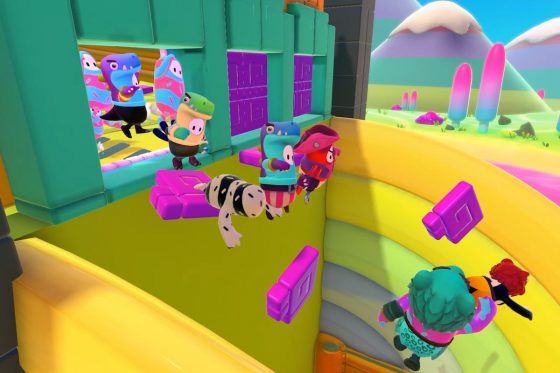 A fascinating study showed which mobile games had the most real-life currency left lying around. It discovered that over £180 million was left in a few games alone. Read the full piece to discover which games have the most cash sitting about. Read me!
MMOGames.com is committed to bringing you all the freshest, funniest, and most insightful MMOGames news and content. If you enjoyed this recap, why not share it with your community? And to make sure that you never miss our updates and exclusive giveaways by following and favoriting us on Instagram, Twitter, and Facebook.