Pornographic website Naughty America will demo adult VR at E3 2016 later this summer. Naught America produces their own VR headset, a version of the cardboard Google VR headset, and the website is anticipating a surge in interest in adult themed, virtual reality based entertainment.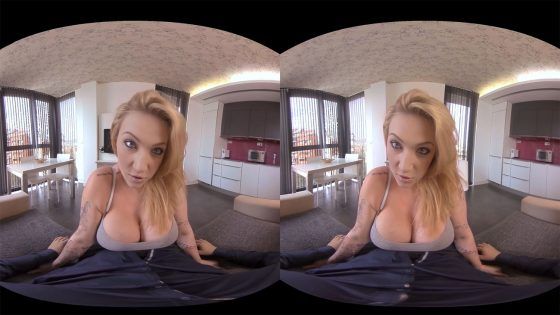 According to the Naughty America site, "Naughty America is excited to attend the E3 Expo in LA June 14-16 to demo and showcase the latest in adult VR content. Naughty America has been on the forefront of technological advancements from HD to 4k and now VR adoption as the first major adult studio to produce VR content." With regards to the actual nature of their demos, they said that their representatives would be able to "discuss the expanding role immersive mobile content plays in adult entertainment, how gamers utilize VR headsets for adult content and explain the technological horizon."
Our Thoughts:
It seems like suddenly, VR porn is a common topic. Not that there's anything wrong with that, mind, we just cannot help but wonder how much you can, uh, "demonstrate" at a show full of people. Regardless, VR and all its uses is here to stay, and we expect to see its popularity continue to rise over the coming months and years.
Source: VG247.com News Article
Other Recent Articles Related to Virtual Reality
Adult VR Festival Comes to Japan
Is Virtual Reality the Future of eSports?
MMOGames PAX East 2016 Awards