In case you missed it a new Magic: The Gathering MMORPG was announced during The Game Awards last night. The cinematic trailer for Magic: Legends was shown during the award show and if you missed it you can watch it below. Magic: Legends is being made by Cryptic Studios, the team behind the Neverwinter MMORPG, Star Trek Online, and Champions Online.
There have been rumors about this MMO swirling around the internet since May 2017, then in June 2017 Perfect World and Cryptic announced that the game was, in fact, being made. But that was all they said at the time. Since then there has been no other announcements about the game until The Game Awards when the cinematic trailer was dropped.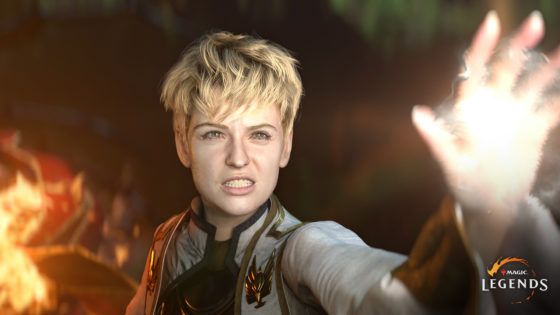 You can register to take part in the beta on the official site which is a bit barren right now. Cryptic has said that more information about the game will be revealed in January 2020. You can be sure we'll be keeping an eye out for that.
The team creating Magic: Legends is being led by former Star Trek Online Executive Producer Stephen Ricossa, who had this to say about the game. "Cryptic Studios is known for making games based on franchises we love and this is no exception. We've assembled a team of talented developers who are incredibly passionate about Magic: The Gathering and share a collective deep knowledge of the franchise. We're thrilled to have the opportunity to bring the multiverse to life in a way that fans have never experienced before."
Other quotes about the game:
"It's an incredible time to be a Magic: The Gathering fan," said Yoon Im, CEO of Perfect World Entertainment. "As huge fans ourselves, we are excited to once again collaborate with Wizards of the Coast. With its rich, immersive worlds and satisfying spellcasting system, Magic creates the perfect setting for an MMO action RPG spun into an epic fantasy adventure that players will want to continue exploring for years to come."

"We continue to expand the Magic: The Gathering multiverse, bringing our passionate fans unique, immersive Magic experiences across their favorite entertainment platforms," said Eugene Evans, Wizards of the Coast Vice President of Business Development. "Perfect World Entertainment and Cryptic Studios' Magic: Legends immerses fans into the Magic multiverse as a Planeswalker - a multiverse that continues to develop through Magic: The Gathering, Arena, novels and upcoming Netflix animated series."
Source: Press Release, The Game Awards