We may not have reached the final chapter of Shadowlands, but Azerothian sleuths are already looking ahead to the next WoW expansion. Not that they had to look too hard.
WoW's cash shop has a history of stocking items that portend to the next expansion. Most recently, the Sylvarian Dreamer and Vulpine Familiar mounts preceded the release of Shadowlands, only to then be included as part of the Ardenweald fauna. Which is why the recent appearance of the Dragon Pack mount & pet bundle has got people theorising that the next WoW expansion could take place within the Dragon Isles.
The pack, which can bag players five draconic mounts and two pets for the low, low cost of $145, isn't the only clue. The thus-far untouched Dragon Isles has been sitting idle as far back as 2008, when it was designed as a level 65-70 raid area but was never officially added.
The area was then referenced in Battle for Azeroth, where a description for the Unscarred Black Scale item mentioned that Wrathion has been "searching for the isles." And it was most recently referenced in the controversial Exploring Azeroth: Kalimdor lore book.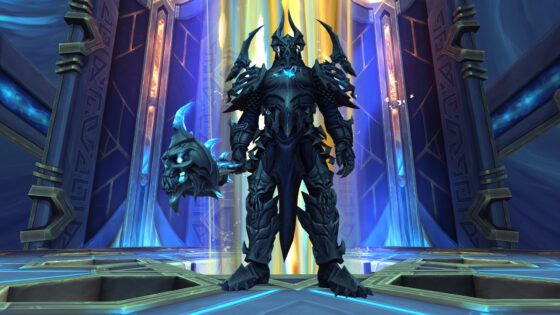 Given that dragons are the pinnacle of badass-ery in any fantasy setting, the move to include a full-blown chapter surrounding the magnificent creatures would likely assuage some of the ill favour brought about by Shadowlands. And there's even talk about a brand new Dragonkin race, which is bound to spark widespread excitement.
Whether the theories carry weight or not, we've still got some time to wait for confirmation as we await the release of the Eternity's End patch. But we're going to go ahead and say that, along with the upcoming release of the Game of Thrones spinoff and Neverwinter's recently announced update, 2022 is shaping up to be the year of the dragon.
MMOGames.com is committed to bringing you all the freshest, funniest, and most insightful MMO news. If you enjoyed this content, why not share it with your community? And make sure that you never miss our updates and exclusive giveaways by following and favouriting us on Instagram, Twitter, and Facebook.