Sometimes, a scar can be a reminder of a mistake you've made and its consequences. Maybe that's the idea behind the Bad Art Spray Pack that's part of Paladins OB67, which effectively kills off the controversial Cards Unbound system and commemorates some of the crappy fan art used as protest against it.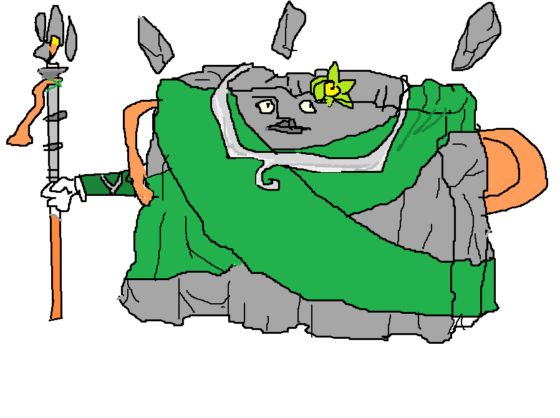 OB67, otherwise known as The Realm Restored, has axed the Unbound system and provided Gold and VIP Points to those who received duplicate Cards from it. Players will now have all loadout cards at the start, can create their own loadout with a 15-point system, and grants Cards 5 levels instead of 10.
The update has also increased the rate of Gold earnings through gameplay, as the chests associated with Unbound have been given the boot. As a result, the Gold costs associated with unlocks like Champions, Voice Packs and Mastery Cosmetics have risen. That said, the notes promise that free players will still be able to unlock new content at a faster rate with the ramped-up Gold rewards.
The update has also introduced the aforementioned Bad Art Spray Pack, which can be yours for 2,000 Gold and unlocks five different pieces of craptacular fan art as in-game Sprays - several of which were submitted by fans as part of a community contest.
All of the details of OB67's contents can be found on the game's official site.
Our Thoughts
Not only are we glad to see a much-maligned game system cut away, we're glad to see the devs of Paladins acknowledging and even celebrating the moment in such a clever way. May the awful fan art of Paladins live forever...and may the lessons that art represents never be forgotten.
Source: official site
Articles Related to Paladins
Hi-Rez Sees Your Bad Paladins Fanart and Removes Cards Unbound
Paladins is Adding a Battle Royale Mode
Paladins Review (PC)