Following the success of EVE Online's first foray into themed content in 2020, the epic sci-fi MMO is turning the page onto a brand new chapter as the first Quadrant of 2021, Reign, begins. The new Quadrant will bring updates to fleets and travel, continuous balance and meta changes, and reintroduce such familiar events as The Guardian's Gala and The Hunt.
While the finer details of what's to come in New Eden's new narrative remain under wraps for now, certain quality-of-life improvements including region-specific new visuals within jump tunnels, are primed and ready to enjoy. Changes to the home station, including how it's represented on the map, how it's managed, and the removal of costs for changing location, have also been introduced.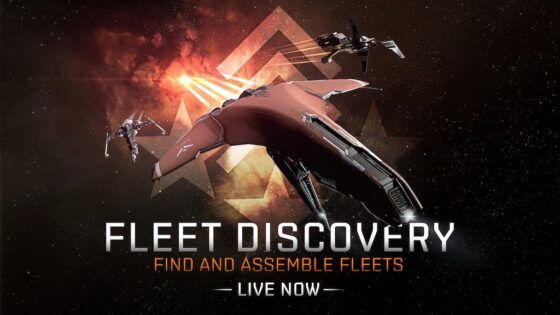 The Fleet Discovery Update brings a new level of intuitiveness to fleet-finding, making it a lot easier to find and create fleets tailored to a specific goal. Additionally, pilots will be able to earn some nifty new faction items, such as ship SKINs, Skill Point boosters, and Overseers' Effects by taking part in the Guardian's Gala and disrupting the celebrations of the Angel Cartel and Serpentis pirates.
"Following a tumultuous and seismic series of events last year, New Eden is about to enter a time of reformation and re-armament," said Bergur Finnbogason, EVE Online's Creative Director. "Our first Quadrant of the year, Reign, will allow players to prepare for the events ahead, which we can't talk about just yet!"
Sounds to us like there's a lot to look forward to, with plenty to get stuck into while we wait for EVE's latest epic storyline to emerge. For the finer details on the start of 2021, swing by the official blog post. And if you're an EVE Online fan, be sure to check out our articles page which littered with insightful interviews with the game's directors.
MMOGames.com is committed to bringing you all the freshest, funniest, and most insightful MMO news. If you enjoyed this content, why not share it with your community? And make sure that you never miss our updates and exclusive giveaways by following and favouriting us on Instagram, Twitter, and Facebook.